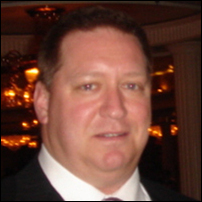 There are things that you can do with options that you can not do with stocks
Boca Raton, FL (PRWEB) November 15, 2006
Ron Ianieri does not loose sleep over reports of a declining stock market. His confidence does not come from avoiding investing completely or indulging in get-rich-quick schemes. The former floor trader and chief options strategist of The Options University employs options, a powerful tool that offers consistent profits despite market volatility.
"There are things that you can do with options that you can not do with stocks," explains Ianieri. The buzz surrounding options mounts. In September, the Nasdaq announced that it would enter the options product market. The US Exchange also petitioned the US Securities and Exchange Commission (SEC) to allow options trading in penny increments. Weeks later, the SEC revealed it is considering altering an archaic rule that could drastically change the way brokerage firms assess margin requirements on options trading investors.
Historically, investors tiptoed around options because of their reputation of being difficult to understand. Others avoided options because of monikers such as 'risky' tacked on by the media and market leaders. "Some of the same people that were telling people to stay away, are now on the options bandwagon," exclaims Ianieri. Indeed, more investors are finding that options provide increased cost efficiency, are less risky, give higher percentage returns and offer more strategic alternatives.
According to Ianieri, an investor's ability to manage risk determines their success or failure. Many incorrectly define leverage as using same amount of money to create a larger position. Successful investors create the same sized position with less money. Not understanding option theory also increases the chance of failure. Investors are tempted to make a trade after learning a few strategies. "Any class or book that doesn't teach the fundamentals, is teaching them how to fail," asserts Ianieri.
The expert warns that the SEC and Nasdaq's announcements increase the need for comprehensive education. Investors nationwide are heeding his advice. Through The Options University, Ianieri offers guidance through in-person seminars, virtual classes, home study courses and one-on-one consultations. "There is more to trading options than strategy," says Ianieri. "Once investors have this knowledge, they will know how to react in turbulent markets and can stay profitable regardless."
About The Options University, LLC
The Options University is the leading source for options education for safer investing and better profits. Maximizing the experience of co-founder Ron Ianieri, a former floor trader with 14 years of experience on the Philadelphia Stock Exchange, the educational company is uniquely qualified to teach investors how to make consistent profits while limiting risk. For more information on The Options University, visit http://www.optionsuniversity.com.
###