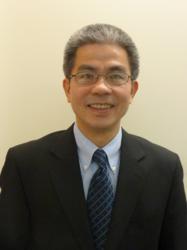 San Francisco, CA (PRWEB) May 14, 2013
The second annual Asian Health Symposium focused on the unique challenges health practitioners face in the growing Asian-American population. This year, the Symposium, an initiative of the Asian Health Institute of the University of California, San Francisco and in collaboration with Kaiser Permanente, highlighted the health disparities and challenges faced by the Asian-American community.
During the Symposium, topics focused on five specific areas of disease that impact this community, which include lung, liver, gastric, and breast cancers, as well as cardiovascular diseases. The Symposium also touched upon areas such as preventive care, end-stage heart failure treatments, strokes, infectious disease areas including HIV, Hepatitis B, Hepatitis C, tuberculosis, and aging, as well as obstetric and gynecological issues.
For the first time, the Symposium also included discussions of acupuncture and traditional Chinese medicine treatments. The American College of Traditional Chinese Medicine (ACTCM) faculty members Bingzeng Zou, PhD, DC, LAc and Steve Given, DAOM, Lac, introduced basic traditional Chinese medicine practices to Western medical professionals. Dr. Zou presented his session "Holistic Assessment and Practical Tools for Health Maintenance" and Dr. Given gave a talk titled "Supportive Care for Cancer Patients with Acupuncture and Oriental Medicine." This new section of the Symposium is an important, culturally sensitive medical topic that comes at a timely moment as the Asian-American population continues to expand.
In addition to these presentations, the Symposium included a discussion about the California State of Acupuncture Board's requirement to use disposable needles in acupuncture to decrease the risk of contracting HIV, HBV, and HCB. Special attention was also given to dispelling "model minority" myths experienced within this cultural group.
These presentations, along with the talks by ACTCM faculty Dr. Zou and Dr. Given, gave western medical professionals the opportunity to learn more about acupuncture and similar treatments and helped to open the discussion about using traditional Chinese medicine within the Western healthcare community. To learn more about ACTCM, visit http://www.actcm.edu/.
About The American College of Traditional Chinese Medicine San Francisco
The American College of Traditional Chinese Medicine (ACTCM) has been at the forefront of educating students in Traditional Chinese Medicine in San Francisco since its inception in 1980. Their two degree programs—the Master of Science in Traditional Chinese Medicine (MSTCM) and the Doctorate of Acupuncture and Oriental Medicine (DAOM)—provide an exceptional professional education.
In addition to degree programs, ACTCM runs community clinics that serve as a diverse and demanding training ground for their students, while providing affordable healthcare services to the community. ACTCM's certificate programs in Tui Na and Shiatsu and its introductory classes for the public offer additional educational opportunities for current ACTCM students, healthcare professionals and the general public.
ACTCM clinics provide acupuncture treatments and holistic medicine. Those who receive acupuncture treatments are informed that sterile, disposable needles will be used. Because the needles are thin, solid and pliable, most people feel little to no discomfort. Patients typically feel energized and relaxed, and are given a recommended course of treatment and self-care based on a specific traditional Chinese medicine (TCM) diagnosis. ACTCM practices treating, among other ailments, allergy relief, pain management and fertility treatment in San Francisco.