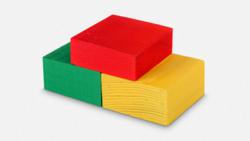 Tempe, AZ (PRWEB) February 24, 2013
With the recent explosion of new memory foam mattress products entering the bed industry, consumers have more information and brands to sort through than ever before. To clarify these issues, industry blog Mattress Journal identified the top complaints and concerns of consumers and compared the top three technologies.
The recent post, titled "How do Traditional, Gel & Plant-Based Memory Foam Stack Up" offers insight into the top five concerns on consumers' lists when shopping for memory foam mattresses. The article provides clear-cut answers to concerns ranging from durability to concerns about off gassing.
Aided by a chart provided from a recent BestMattress-Brand.org post comparing mattresses, Mattress Journal compares three brand leaders that represent the different technologies: Tempurpedic, Amerisleep, and Serta iComfort.
Advertising claims within the industry regarding how composition affects the ability to dissipate heat are explained in detail. The post initially compares how each type, traditional, plant-based and gel-based dissipates heat, including information on cell structure. Studies from plant-based manufacturers like Cargill and Amerisleep show cooler sleep on plant-based memory foam.
Following this is a comparison of off-gassing. Discussion ensues to explain how to ascertain which type of mattress is more or less likely to emit these fumes. The article then dispels the notion that all memory foam mattresses create a sinking feeling as it demonstrates drastic differences between technologies.
Next the article addresses foam density, how it is measured and the effect it has on support and durability. Understanding the difference in weight means the difference between finding a comfortable bed, versus buying a throwaway mattress or one that is too dense for comfort. Price and value, an important concern for savvy shoppers, also receives attention.
Ultimately, the blog finds plant-based technology most beneficial overall. The brand recommended is Amerisleep, whose plant-based memory foam excels in the compared dimensions and in consumer reviews. Mattress Journal provides important tips and points for prospective consumers to consider, making the post essential reading for anyone looking at memory foam.
MattressJournal.com offers the latest bed news and mattress reviews to help shoppers research purchases and get the best sleep possible. Through careful, independent analysis of mattress types, brands, and sleep research, the blog offers expert opinions in readable, relatable format. With a focus on making the buying process simpler, Mattress Journal proves a valuable resource for consumers.