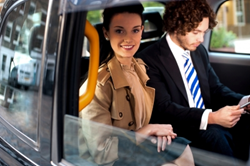 Our investment solutions that we're providing in 2015 to investors across the country now include retirement account wealth building to offer an extra income stream to adults
Los Angeles, CA (PRWEB) January 16, 2015
Adults who have one or more retirement accounts in the U.S. can now diversify funds into different investment areas thanks to the JWB Group this year. A new traditional IRA investment guide can be downloaded at http://www.jwbrealestatecapital.com/financing-rental-properties-with-an-ira to showcase the options now available.
A regular retirement account is one of the most popular forms of wealth building for the average adult and these accounts could be used to fund a real estate purchase. The IRA guide that is offered as a free download direct from the JWB website explains how IRAs can be an effective tool when building a real estate portfolio.
"Our investment solutions that we're providing in 2015 to investors across the country now include retirement account wealth building to offer an extra income stream to adults," said one JWB Group rep.
While the more traditional IRA accounts remain popular, additional accounts like solo 401(k) and Roth IRA accounts are now popular alternatives. Because the JWB company works with some third party providers, additional retirement account types could qualify for the new investment solutions that are now available in the housing market.
"What we give investors is a clear path to build income immediately after the financing of an investment home is completed," said the rep.
The JWB Group has made positive changes to its main portal on the web to showcase easier access to company created PDF guides and videos. A "get started" link now appears on the front page of the company website to expedite the downloading of free guides and information packets that are now delivered to investors.
About JWBRealEstateCapital.com
The JWBRealEstateCapital.com company provides the investment solutions that adults in the real estate industry depend on to grow passive wealth annually. The company has a direct team of professionals who each contribute to the success of the company network. The JWBRealEstateCapital.com company offers platforms to learn the real estate industry through its turnkey offerings available nationwide.