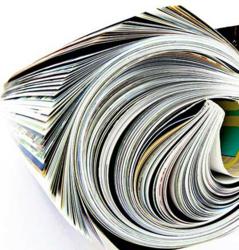 "Businesses seeking to increase customer loyalty and service, better understand customer behavior and deliver timely media advertisements that shoppers engage." ~ Integral Media
Minneapolis, Minnesota (PRWEB) April 06, 2013
A good majority of businesses seeking to sell on-line agree that social media marketing will be increasingly important in the future. However, today it is better used along side traditional media for building brand awareness and customer loyalty rather than as a sales tool, according to Internet Retailer's latest survey. Adobe's research culminated in a report titled "State Of On-line Advertising Study" revealed that traditional media had better be given priority and due place in advertising.
"Marketing consultants gained stark and clear messages from consumers in both surveys. While social has it unique place, consumers are saying they want to view advertisements in their favorite forms of traditional media. We have all learned to pay granular attention to when the consumer speaks and what they say they want. Clearly, advertisements are given the most attention and are the most effective in print magazine ads," comments Eric Sims, owner of Integral Media.
Internet Retailer's marketing survey was conducted by using 175 companies with online products or services to better understand the role of social media. It consisted of:
85 web-only merchants
40 consumer brand manufacturers
34 retail chains
16 catalog companies
Traditional Forms Of Media Best For Marketing And Advertising
The Adobe survey was conducted in October 2012 and surprised some Marketers buy how traditional consumer preferences are. While the percentages varied, both Marketers and consumers rated traditional media as the best medium for marketing and advertising. The net total for traditional media is 88 percent, while the net total for modern or digital media came in at 40%.
"When determining whether consumers prefer viewing ads in traditional media or social media, traditional media, particularly print magazines, win out again," summarized Sims. "The survey results were surprising to many that had anticipated that the newest and greatest digital media would be more predominant. In fact traditional media shows more strength from the consumers perspective that from the average Marketer. What consumers truly want is imperative for Marketers to grasp without misaligned perceptions." adds Sims.
Integral Media finds in the survey results that consumers favorite print magazines and favorite TV shows are the two most preferred:

Apps: Consumers 0%; Marketers 1%
Favorite Digital Magazine: Consumers 2%; Marketers 3%
Social Media: Consumers 3%; Marketers 2%
Window Display: Consumers 6%; Marketers 2%
Billboard: Consumers 10%; Marketers 4%
Favorite Website: Consumers 11%; Marketers 13%
Favorite TV Show: Consumers 23%; Marketers 21%
Favorite Print Magazine: Consumers 45%; Marketers 55%
Adobe Survey Determines What Source Is Best For Marketing And Advertising:
45 % of all consumers responded saying that traditional forms of media including print magazines, newspapers and TV are b est; while 45 % of Marketers agreed.
36 % of all consumers responded saying that traditional forms of media including family, friends, and coworkers are best; while 27 % of Marketers agreed.
28 % of all consumers responded saying that traditional forms of media including consumer forums and publications are best; while 24 % of Marketers agreed.
Internet Retailer's survey states that 87.1% of responding retailers will spend $100,000 or less on their social media programs this year, including 59.4% who will spend less than $10,000, confirming that ad spending for traditional media is also important to designate proportionately.
"Some lead businesses are even increasing their traditional ad spending," adds Sims.
Integral Media works harder and smarter to leverage emerging ways to maximize business advertising dollars and integrated media buying. Call Integral Media at 952-470-5254 to engage Media Consultants who lead wielding the impact of magazine ads and know how to best use traditional media today.