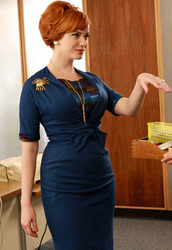 (PRWeb UK) August 4, 2010
Although taking a lover may not seem like the most traditional way of saving a marriage, dating website IllicitEncounters.com have found that cheaters are seeking a very old-fashioned courtship when it comes to their affairs.
The site, which provides a platform for married Britons to cheat with like-minded spouses, has discovered that unfaithful men and women favour a surprisingly traditional approach to extramarital dating, reminiscent of a 1950's romance. In a survey of 1,200 members, an overwhelming 79% said there was "no way" they would consider heading to the bedroom on a first date. The survey also found that the majority of relationships that happen via the website are long-term affairs, as opposed to short-term flings – and that this is definitely the type of relationship members are interested in pursuing.
In a slight blow for feminism, the general consensus seemed to be that it was the gentleman's job to foot the bill at the end of a date; although 69% of women said they would prefer to 'go dutch', 50% of men said they would prefer to cover the cost of an evening out, and 21% of women agreed their date should pay.
Click here to see a full table of results.
Even 'affair wear' is post-modern; the majority of both men and women using the site prefer stockings and suspenders to any other lingerie. A recent site poll found that male adulterers' ideal fictional woman is curvaceous Joan Harris, of AMC's advertising agency drama Mad Men; a reassuring nod to Health Minister Lynne Featherstone, who recently declared the star's ample figure is something normal women should aspire to.
Sara Hartley, spokesperson for the site, comments; "'Traditional' courtship is all about mystery and restraint. After you've spent the last 10 plus years of your life cleaning someone else's underwear, each morning waking up to the sight of them cranky and puffy-eyed, it's probable that the original mystery has ebbed away. Our members are seeking out something old school, something delicate – an encounter where both parties make their best effort to present themselves in the best light possible."
IllicitEncounters.com has been running since 2003, and now has just over half a million members across the UK. For other statistics surrounding fidelity and extramarital relationships, please contact Rosie Freeman-Jones, on presspr@illicitencounters.co.uk.
###