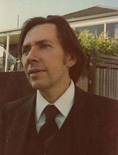 Northampton, MA (PRWEB) June 07, 2012
Now in its ninth year, the international Margaret Reid Poetry Contest for Traditional Verse seeks original verse in traditional forms. Prizes of $3,000, $1,000, $400, and $250 will be awarded, along with six Most Highly Commended Awards of $150 each. The top 10 entries will be published on the Winning Writers website (over one million page views per year) and announced in Tom Howard Contest News and the Winning Writers Newsletter, a combined audience of over 40,000 readers.
"Traditional verse has a long, proud history and deserves renewed attention," says contest sponsor John H. Reid. "We want to reward modern-day poets who accept the challenge to seek beauty through pattern and discipline.
"I look for seven qualities in a winning entry: (1) An intriguing title that immediately captures the reader's interest and attention; (2) A provocative heading or sub-title; (3) An arresting first line; (4) A perfect blending of theme, style and genre; (5) A theme of substance and weight; (6) A sustained length, in which the poet's thoughts are fully expressed, yet not overdone to the point of tiring the reader, or causing his or her attention to wander; (7) The poem comes to a fittingly definitive conclusion in which the powerful theme is neatly summed up yet leaves the reader with at least one or two intriguing afterthoughts."
The contest is open now and has a postmark deadline of June 30, 2012. Submit poems that are written in a recognized form, such as blank verse or a crown of sonnets. Both published and unpublished works are accepted. The reading fee is $8 for every 25 lines submitted. Entries are accepted online and by mail. For the complete guidelines, please visit WinningWriters.com.
The Margaret Reid Poetry Contest for Traditional Verse is one of five contests hosted at WinningWriters.com. These include the Sports Poetry & Prose Contest, the Wergle Flomp Humor Poetry Contest (no fee), the Tom Howard/John H. Reid Short Story Contest, and the Tom Howard/John H. Reid Poetry Contest. Over $25,000 will be awarded this year.
About the Contest Sponsor
Contest sponsor and final judge John Howard Reid is a former journalist and magazine editor who has published several novels and collections of poetry, a guide to winning literary contests and fifteen books of film criticism and movie history. He lives in Wyong, Australia. Mr. Reid is assisted in the judging by Dee C. Konrad. A leading educator and published author, Mrs. Konrad was Associate Professor in the English faculty of Barat College of DePaul University, and served as Dean of Liberal Arts and Sciences for the year 2000-2001.
About Winning Writers, Inc.
Winning Writers is today's leading source for literary contest information. We have been selected as one of the "101 Best Writing Websites" by Writer's Digest for eight years in a row (2005-2012). Our online database, Poetry Contest Insider, includes complete guidelines and rankings for over 1,250 poetry and prose contests. Our free email newsletter offers news about quality free contests and literary resources. Winning Writers was founded in 2001. Learn more at WinningWriters.com.