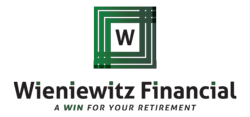 Trae Wieniewitz and Wieniewitz Financial team up with Annuity Think Tank to create a new educational retirement income website called Smart Money TN.
Knoxville, TN (PRWEB) April 07, 2012
Trae Wieniewitz, President of Wieniewitz Financial and a Registered Representative with Taylor Capital Management, in Knoxville, TN, teamed up with Annuity Think Tank this week to create a new educational retirement website focused on retirement income strategies called Smart Money TN. The new informative retirement website will feature daily retirement and income planning content including blogs, articles, and white papers. Smart Money TN will also highlight relevant retirement videos focused on the importance of contractually guaranteed lifetime income.
Many of the latest retirement studies, such as Allianz's Reclaiming the Future Study, reveal that baby boomers are completely rethinking retirement. Instead of looking for growth and high returns, retiree's fear of outliving their nest egg has turned the focus to preservation of principal, safety, and income. As baby boomers and retirees in Knoxville, Maryville, and the surrounding areas of Tennessee search the web for the best retirement information, the need for up to date and unbiased research is crucial. http://www.smartmoneytn.com was designed to make retirement education easy for baby boomers. The site updates new retirement relevant information as well as articles on a daily basis and can serve as the one stop shop for retirement edification for Knoxville and Maryville baby boomers.
About Trae Wieniewitz
Trae Wieniewitz is the President of Wieniewitz Financial, a Registered Representative with Taylor Capital Management, and has been working in the financial services and insurance industry since 2001. Trae holds a Bachelor of Science degree from Louisiana State University, has been married to his wife Amber since 2001, and welcomed their daughter Abbie in July of 2006.
After the devastation of Hurricane Katrina completely wiped out his practice, Trae packed up his office, his house, his family and moved to Knoxville, TN to start from scratch. In just 6 short years, he has built a multi-million dollar practice, opened a tax preparation business, and mentored hundreds of other advisors. His practice has helped hundreds of satisfied clients by systematically and successfully promoting a family environment while providing sound financial advice.
Trae has served and the former Director for the Foundation of Personal Financial Education, Knoxville Chapter, which is a non-profit educational organization comprised of various financial professionals. As a community give back program, these attorneys, accountants, financial advisors, and other financial service professionals conduct instructional workshops on important financial topics including retirement planning, financial management, estate planning, asset allocation, and more. In addition, Trae is the founder of "Cruisin' for a Cause," a community service program. This is a classic car show that raises money to benefit http://www.specialplaces.org, as featured on the ABC show Secret Millionaire. Trae was also named as one of the 2011 Senior Market Advisor Magazine Advisor of the Year Finalist.
About Annuity Think Tank
Annuity Think Tank is an independent educational, research, and retirement marketing group specializing in annuities and retirement income. Annuity Think Tank's vision is to be the first place financial professionals and consumers come to for innovative annuity solutions, unbiased annuity education, annuity research, and the most comprehensive annuity information on the web. Please visit the main site, AnnuityThinkTank.com to view the Think Tank Network of website and to learn more about annuities, basic to advanced annuity concepts, and annuity calculators and white papers.