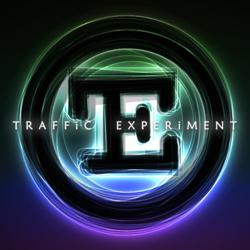 It'll be a great opportunity to get up close and see a full 8-piece band playing in anger in a great studio.
London, UK (PRWEB UK) 16 October 2012
Friday 21st of December 2012, the final day in the 5,125 year Mayan calendar, is being touted as the date that marks the End of the World.
Despite the portents of an impending apocalypse, Traffic Experiment will be spending the day filming a performance of tracks from their debut album live in the atmospheric setting of Wincraft Studios, UK. The recording will be released as a DVD and HD download in early 2013 (assuming, of course, we're all still here).
The band continues its relationship with producer and engineer George Shilling (Porcupine Tree, Blur, Bernard Butler), having previously worked with him on 2012's Vashta Nerada (the group's progressive rock reworking of the classic Doctor Who theme).
Looking to bring their multi-layered first album to life, the line-up for the live session has been expanded from the three founding performers to eight. "To do the tracks justice live, we needed a much bigger band," explained Stuart Chalmers, Traffic Experiment's songwriter, vocalist and multi-instrumentalist. The line-up will also include singer Harri Norris, whose soaring ambient vocals were featured on the band's original album.
To fund this new project, Traffic Experiment have elected to work with PledgeMusic, a company that provides a platform for artists to engage directly with fans prior to the project and offer unique and interesting products and opportunities (along with the end product) in return for pledges of various amounts.
Big name artists like the recently reformed Ben Folds Five have recently use PledgeMusic for their latest release and ex-Dresden Doll Amanda Palmer has done similar (with extremely impressive results) on Kickstarter. Chalmers believes it is an indication of how the music business is changing for both artists and fans.
"PledgeMusic offers independent artists a great way to approach new projects. With illegal downloading statistics being published in the press recently and the music consumers' perception, rightly or wrongly, that they are being ripped off by the bigger labels and artists, it is more important than ever that we engage with fans directly and develop how the business side works in the internet age."
"With PledgeMusic, fans can see what they are investing in up front and get a unique insight into the process along the way. It also gives us a huge amount of creative freedom to make non-mainstream music, without having to sign it all away or compromise or dilute it".
In return for pledges of various amounts, Traffic Experiment is offering fans everything from downloads to signed memorabilia, music lessons and recording sessions with the band members, right up to actually being there in the studio for the performance itself. Chalmers says "It'll be a great opportunity for fans to get up close and see a full 8-piece band playing in anger in a great location."
The band has chosen to donate half of the profits from the project to Mind, a UK-based mental health charity.
Full details of this project and how to pledge can be found here: http://pledgemusic.com/projects/traffex-live-at-the-end-of-the-world
About Traffic Experiment:
Formed in 2006 by instrumentalist/vocalist Stuart Chalmers, drummer Tom Vincent, and bassist Simon James White, UK art rock band Traffic Experiment is forging a reputation for atmospheric, thoughtful, multi-layered, and often extended, cinematic rock music.
Produced by Stuart Chalmers, engineered by Steve Hill and mastered by Pink Floyd's Andy Jackson, Traffic Experiment's debut album, Blue Suburbia, was released in 2010 on the band's own self-titled label. The band returned to the studio in 2011 with producer George Shilling to create a reworking of the classic Doctor Who theme (released in December 2011).
The band is currently busy writing a follow-up to Blue Suburbia (scheduled for release in early 2014) and is putting together a live DVD to be released in early 2013 along with a number of live shows.