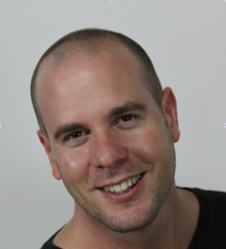 The most comprehensive traffic product ever created for online business
Sydney, Australia (Vocus/PRWEB) April 18, 2011
Australian online entrepreneur, James Schramko, is one of the most-followed experts in the internet marketing world. His website internetmarketingspeed.com consistently ranks on Google's page one for the terms "internet marketing" and "internet marketer". So its hardly surprising that when he releases a product, Traffic Grab, about how to get traffic to your website - people take notice.
The many hundreds of members of his private forum, now entering its third year, have had the advantage of learning many of Schramko's strategies. But never before has he revealed all of his traffic grabbing secrets in one product.
Key Features of Traffic Grab
TrafficGrab is a powerful proven system for getting targeted traffic fast. It demonstrates (through facts, not theory) how every online business that employs its strategies, regardless of size, will make more money online.
"It is without doubt, the most comprehensive traffic product ever created for online business" said Mr Schramko.
Importantly, Traffic Grab goes beyond the standard SEO-type topics that comprise traffic generation products of the past. Rather, Schramko looks at the other factors that contribute to managing the process efficiently.
"In Traffic Grab I show how to have other people create content that you can monetize, how to build a custom list, and I've revealed my own advertising conversion secrets." he explained.
Outsourcing is an important part of Schramko's Traffic Grab strategy. "I demonstrate how to systemize with a team - don't try to do it all yourself!" he said
Free Modules With No Opt In Requirement
Traffic Grab is comprised of six modules, and, in an unusual marketing model, Schramko is giving away the first three - no charge, and no opt-in required.
Schramko is confident that clients will recognize the depth and quality of knowledge he is sharing in Traffic Grab, and that they will be more than happy to purchase the final three modules (for less than one hundred dollars). Those serious about website promotion won't think twice.
"Internet marketing products have for too long been over-priced, and they often fail to deliver on their promises. Many are theory-based and outdated. By offering the first three modules of Traffic Grab at no charge I'm aiming to restore some balance." explained Mr Schramko.
"I want to demonstrate the value that I am delivering in Traffic Grab, and give as many people as possible every chance to get started and progress online." explained Mr Schramko
The modules are:
1. Research
2. Content
3. Right website
4. Traffic
5. Conversions
6. Leverage
There is no doubt that traffic is like oxygen to websites, without it they will not thrive, and they will fade into obscurity with the search engines.
Traffic Grab is a lifeline for online business websites, and more information is available at TrafficGrab.com
About TrafficGrab
Traffic Grab is a proven traffic generation system created by internet entrepreneur James Schramko. It is a powerful proven system for getting targeted traffic, fast. Comprised of six comprehensive modules, it is supported by documentary evidence of results and detailed case studies.
About James Schramko
James Schramko is a Sydney based Internet Marketer who fired his boss in May 2008. Since then his internet marketing business has grown exponentially. James has not just mastered the essential skills you need to be a success on the internet, but he is applying them in innovative ways that have skyrocketed him to international renown.
James continues to developed his suite information products and automated profit systems that are in demand by the top internet marketers around the world (they now call him for advice!). In so doing he indulges his passion for product development and innovation, and mentoring students in high-level and ethical internet marketing.
# # #