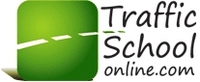 Government agencies should not be profiting from traffic violations. $45.00 for a meter violation is a form of injustice!
Santa Rosa, CA (PRWEB) March 15, 2011
Steve Soldis owns http://www.TrafficSchoolOnline.com, a Santa Rosa-based business that offers people a convenient way to handle traffic citations. His company earns revenues when drivers need to take traffic school. So why is Soldis furious about the increase in ticket fines and fees in California?
For Steve Soldis, it's all about justice.
"Don't get me wrong," he says wryly. "I am in the 'ticket business'! However, I see an injustice being committed here. It's becoming the government against the people. The bureaucracy is draining the people only to balance their budget problems, and we don't have a say. It just isn't right. I condemn such exploitation."
What Soldis objects to is that fees and penalties for traffic violations are being significantly increased to compensate for a depleted state budget. (For some facts and figures, read "California Traffic Penalties Skyrocket" at http://trafficschoolonline.com/blog/.) With unemployment at an all-time high, he believes it's harsh and unfair to burden taxpayers with excessive fines to replenish state coffers.
For example, when the state government demanded a 32 percent increase in its share of parking tickets, the city of Santa Rosa, Sonoma County and Sonoma State University raised the cost of each parking ticket $3 to offset the rate hike. Now Santa Rosa Junior College wants to increase the cost of its parking tickets from $40 to $45 – a 12.5 percent increase. Even the small town of Cloverdale, California charges $49.00 for a simple meter violation.
Soldis says it's time for the people to stand up and protest. "The government should not be in business to make profits, but to enforce the law and deter the problems. If somebody who earns minimum wage in Santa Rosa misses the meter by five minutes, the government takes most of that person's daily pay! It's totally outrageous!"
Soldis is a distance learning innovator who works with legislators, industry professionals, teen drivers and parents to improve driver safety through online education courses. He created http://www.TrafficSchoolOnline.com in 1997 when he realized he'd have to travel 45 miles to attend traffic school for a moving violation. As CEO of a nationally recognized service program, he's become a strong advocate for integrity within the motor vehicle industry.
Steve Soldis believes that drivers should be educated and informed, not punished for their mistakes. And calling attention to the steady rise of traffic fines is one way he's choosing to make a difference.
"It's time to say STOP to excessive fining," says Soldis. "The government is using traffic tickets as a tax without calling it a tax. It just isn't right when driving a few miles over the speed limit can cost a family a month's worth of groceries. The people need to speak up for good government."
TrafficSchoolOnline.com is the nations 1st online driver improvement company, starting back in 1997 and since, has graduated over 750,000 students. http://www.TrafficSchoolOnline.com has been featured on CBS and NBC affiliates, CNET, and in local and regional print media. Traditional traffic school makes bitter drivers, TrafficSchoolOnline.com makes better drivers.
Contact Steve Soldis. 707-521-3557 or steve(at)edmv(dot)com.
###