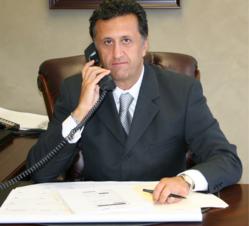 Los Angeles, CA (PRWEB) October 15, 2012
Receiving a traffic ticket is often a scenario that all drivers will find themselves in at some point in their life. Even individuals that are extremely cautious about their own driving and safety could quickly find themselves with one or more expensive and overwhelming charges. It may often seem easier to pay these fines, but drivers may not realize that the consequences of these violations that could follow them for years on end. This is why traffic ticket attorney, Mr. Ticket, is now providing free consultations for various traffic charges to get drivers started off on the right foot.
Once a traffic ticket has been received, drivers have a limited time frame to begin protecting their record and their finances. The court date may be quickly approaching and there are a number of steps that must be taken, beginning with a call to an experienced traffic ticket lawyer. Those that fail to make this call could be looking at penalties ranging from thousands of dollars in increased premiums to license suspension.
Mr. Ticket, speeding ticket lawyer, has earned an unparalleled reputation throughout Southern California with dedication to every single one of his clients. He takes the time to understand their own unique needs, and will carefully create a case that will reduce or completely remove all charges. This includes drivers that have recently been received speeding tickets, red light tickets, FTA warrants, and more.
Along with the overwhelming amount of energy devoted into each of his clients, the rest of the team at the Law Offices of Amir Soleimanian and Associates utilize only tried and true tactics to create winning cases.
A traffic ticket may be a common legal issue that drivers will have to deal with, but no one should ever leave their license and their bank account up to chance. This is why more individuals than ever are seeking the assistance of Mr. Ticket, red light ticket attorney and the staff at the Law Offices of Amir Soleimanian and Associates.
For more information, call (866) 780-1234 or visit http://www.4mrticket.com. Law Offices of Amir Soleimanian and Associates is located at 16633 Ventura Blvd Suite 503 in Encino, CA 91436.