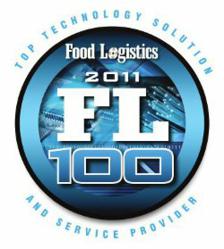 Germantown, MD (PRWEB) April 01, 2012
Syntelic Solutions Corporation announces the release of a new module in the company's enterprise software suite designed for companies shipping products on their own fleet of trucks or through third party logistics carriers.
"We're excited about Truckload Optimizer, because for the right kind of operation, it can save as much as 10% in shipping costs on an annual basis due to better trailer utilization," says Scott Balthaser, Syntelic vice president of sales and marketing. "It works well for companies shipping a mix of pallets by density. For example, a company might have a product SKU that creates heavy pallets, and other product SKUs that create lighter pallets. Syntelic's trailer optimization logic picks the optimal mix of pallets that result in all pallet positions being utilized without exceeding trailer weight limits. The result is that Syntelic eliminates loads."
Syntelic's logic looks at all pallets available to ship including future orders, calculates pallet densities, and plans the load within axle weight limitations.
ABOUT SYNTELIC
Some of the largest and most successful distribution companies in the United States rely on Syntelic's focused distribution solutions to analyze data from multiple systems and drive daily warehouse and transportation activities. Since 1996, Syntelic Solutions Corporation (a Microsoft Certified Partner) has offered supply chain solutions that enhance operational visibility, unlock process improvements, and give users flexible analytical tools to make better decisions. Two of the Transportation Topics Top 5 companies with private fleets employ Syntelic in their daily supply-chain operations.