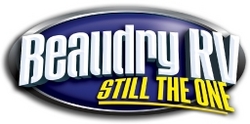 This is really an exciting time for the RV industry as even China is getting in the game and starting to expand RV parks. I'm confident this year will continue to see increased sales.
Tucson, AZ (Vocus) April 5, 2010
As the first quarter of 2010 comes to a close, the RV industry has reason to remain optimistic. Consumers are once again opening their pocketbooks and spending. Consumers are showing an increase in interest to the RV industry that stalled during the recession. While smaller and more environmentally friendly RV models, trailers and campers may account for part of the draw, the RV industry's strong outreach programs have also had an affect on the way Americans see RVing.
The most recent RV indicators show attendance was up 26% at the annual New Orleans Spring RV and Camping Show held in Pontchartrain Center in Kenner, LA. The New Orleans Show is following in the footsteps of the majority of RV shows in 2010 that have reported not only an increase in attendance, but an increase in sales.
RVIA held their annual trouble shooter clinic with an enthusiastic turnout of 104 attendees spanning 34 states and 4 Canadian provinces. RVbusiness.org reports Elkhart Indiana saw the largest class of trouble shooters since 2007. Education can be the first aspect of a business cut when a recession hits. The turnout suggests more companies are regaining ground and are working to not just survive, but to improve their ability to help customers.
GoRving.org increased their advertising budget in time for the Olympics and NASCAR. Their new ads, which include a cast of animal characters, were believed to have reached just over 13 million people during the airing during the Olympics. GoRving had scaled back their spending last year in the wake of the recession, but has always remained a strong supporter of the industry.
"Sales are up across the US and Canada," says Scott Beaudry of Beaudry RV Company. "This is really an exciting time for the RV industry as even China is getting in the game and starting to expand RV parks. I'm confident this year will continue to see increased sales."
For more information on Beaudry RV Company or current trends in the industry contact:
Scott Beaudry
Company: Beaudry RV Company
http://www.BeaudryRv.com
Phone: 520-239-5054
# # #