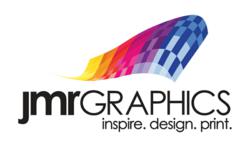 Central Islip, NY (PRWEB) June 07, 2013
On June 7, nationwide trailer wraps manufacturer, JMR Graphics, comments on the use of fire trucks as a way to advertise.
According to an article on MyFoxPhoenix.com, the Daisy Mountain Fire Department, located in Arizona, has started to use their fleet of trucks and emergency vehicles as a source of advertising to rake in needed revenue. The department runs on property taxes so they have found themselves low on funds and have had to cut certain programs as a result.
Daisy Mountain Fire Capt. David Wilson says, "Over the course of the last 5 years, we have seen about a 57 percent decrease in property value, putting a big hit on our operating budget." Certain programs they offered had to be eliminated, such as: drowning and fire prevention seminars, CPR/First Aid Classes, etc.
They brainstormed and decided that offering their trucks and vehicles as a source of advertisement for business/companies would be a great way to make up that missing revenue. Their fleet consists of four fire engine trucks, a ladder and a ladder tender, leaving plenty of room for advertising opportunities. So far, the venture has brought in $65,000. Capt. Wilson predicts it could bring in about $95,000 as it continues.
Representative TJ Pannell from JMR Graphics, a nationwide vehicle wraps manufacturer, thinks this truck advertising was a great financial decision for the department. "It's inevitable that this venture will be successful for the company. Vehicle advertising is successful to begin with but when you're putting advertisements on big, red fire trucks that already garner enough attention on their own, the opportunities are endless. I would not be surprised if many fire departments follow suit."
JMR Graphics is an award winning Nationwide 3M Certified Manufacturer of Graphics for over a quarter of a century. We specialize in branding companies through Fleet Graphics, Vehicle Wraps, Architectural Wall Graphics, Promotional Window Clings, Floor Graphics, Event Signage and much more. We offer a variety of 3M Graphics Films, which are specially designed for most surfaces that require a changeable, short and long-term application. Our exceptional "Turn Key Service" is backed with a 3M MCS Warranty to give you peace of mind when you need optimum performance for the intended life of your graphics. With our state-of-the-art, cutting-edge facility we inspire our clients by providing creative design, custom-printed graphics and handle a network of nationwide installers. JMR Graphics provides expert capabilities and capacities needed to meet any graphic challenge.