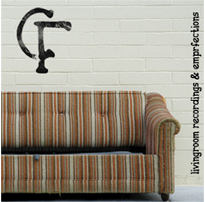 'Livingroom Recordings and Emperfections', the name of the album, really describes it quite well. They (Crouch and Foster) wanted a very real, raw sound, and that's exactly what they got
Austin, TX (PRWEB) June 19, 2008
Austin, TX, June 19, 2008 - Train Records, an Austin based independent record label, has announced the release of recording artist Crouch and Foster's debut album on Friday, June 20, 2008.
The album, just over a year in the making, is a compilation of older recordings and brand new recordings of the duo. In an unusual move, Train Records let the group maintain full control over the recording, editing and mastering stages of the album.
"'Livingroom Recordings and Emperfections', the name of the album, really describes it quite well. They (Crouch and Foster) wanted a very real, raw sound, and that's exactly what they got," commented a spokesperson for Train Records.
The group has also announced the launch of their newly redesigned website. A spokesperson for Train Records commented that they always encourage the coordination of website redesigns with the release of an album.
"Livingroom Recordings and Emperfections" will be available on iTunes on June 20th, 2008, but can be previewed on the group's Myspace Page, or on their website, crouchandfoster.com.
For additional information on Crouch and Foster or Livingroom Recordings and Emperfections, contact Train Records.
###