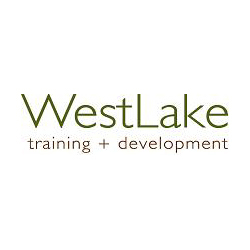 This course will prove itself to be invaluable to any professional who needs to fine-tune his or her presentation and training skills.
Washington, DC (PRWEB) September 12, 2007
WestLake Training and Development, the premier IT company offering Web application development training, is pleased to announce that it will begin teaching a class called "Training Basics: Train the Trainer," a new course focusing on training basics, designed for professionals with subject matter expertise in a particular topic area who are required to share that knowledge with colleagues.
The course utilizes both lectures and interactive exercises to provide attendees with an introduction to theories and techniques of training delivery. By exploring personal strengths, weaknesses and strategies, participants will learn how to keep training fresh and interesting for their students and themselves, how to appeal to a variety of learners when teaching a class, and how to meet the challenges of becoming an effective trainer. "Train the Trainer" exercises will guide participants through the preparation process and provide opportunities for practice and feedback. Takeaways from the course include a participant guide with re-usable checklists to ensure proper preparation for any training event.
"In today's business world, it is not enough to possess knowledge - you must sharpen the skills needed to effectively translate your knowledge to colleagues and customers," said Jill McKay, WestLake's vice president of business development. "This course will prove itself to be invaluable to any professional who needs to fine-tune his or her presentation and training skills."
"Training Basics: Train the Trainer" is a live, instructor-led course that is typically classroom-based, but, for increased flexibility, is also available online via the Virtual Classroom. If corporate training is desired, the course can also be customized on-site at the customer's location. When taught as a dedicated class, the instructor can include modules on teaching a class via the Virtual Classroom using WebEx, Net Meeting, Breeze, Centra or any other user-specified, Web-based collaborative platform.
About WestLake Training and Development
WestLake Training and Development was founded in 1995 and is dedicated to delivering instructor-led training courses with a strong emphasis on hands-on exercises. The company offers a variety of technical, Web development classes and Project Management and Leadership classes at its training facilities in New York, NY; Atlanta, GA; San Jose, CA; Chicago, IL; Dulles, VA, with its headquarters just blocks away from the White House in downtown Washington, DC. Additionally, WestLake offers dedicated private development and project management training to corporations, government agencies, and not-for-profits throughout the country and around the world. For more information, visit http://www.westlaketraining.com.
###