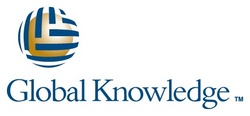 CARY, N.C. (PRWEB) July 22, 2008
EMC courses offered by Global Knowledge provide training on information archival, backup, and consolidation, as well as resource management, CAS, SAN, NAS, and IP-SAN. Students receive comprehensive training on a suite of EMC products to improve process efficiency, increase productivity, ensure compliance, and optimize archiving to manage more data more efficiently.
The EMC training options include foundational courses on storage and EMC technology, including the best-selling Storage Technology Foundations (Information Storage and Management), as well as the two courses needed to earn the EMC Proven Professional Storage Technologist certification: Storage Networking Design and Management and Information Availability Design and Management. Also offered are EMC Smarts training, CLARiiON training, EmailXtender training, NetWorker training, and Rainfinity training.
All courses offer a mixture of lecture and hands-on labs and are delivered in classrooms or as private, on-site courses. To register for a course, call 1-866-821-9603. For more information on the courses, visit http://www.globalknowledge.com.
About Global Knowledge
Global Knowledge is the worldwide leader in IT and business training. We deliver via training centers, private facilities, and the Internet, enabling our customers to choose when, where, and how they want to receive training programs and learning services. Our more than 700 courses span foundational and specialized training and certifications. Founded in 1995, Global Knowledge employs more than 1,500 people worldwide and is headquartered in Cary, N.C. The company is owned by New York-based investment firm Welsh, Carson, Anderson, and Stowe.