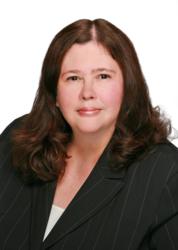 Professional development is a key commitment we offer employees at Vi.
Chicago IL (PRWEB) January 15, 2013
For the third year in a row, Vi's programs for employee development have been distinguished as among the best in business by Training Magazine, the leading publication for learning and development professionals.
Vi, a national leader in senior living, was selected among the annual Training Top 125, which ranks companies' excellence in employer-sponsored training and development programs. As a finalist, Vi will be among the 125 companies recognized and honored at an awards gala at the Training 2013 Conference & Expo to be held in February in Orlando, FL.
"This is indeed an honor to be recognized among the best again this year and for three consecutive years," said Judy Whitcomb, Vice President of Human Resources and Learning and Organizational Development for Vi. "It is testament of our culture of learning and development that is present throughout Vi. We know that a focus on training and development is absolutely critical to attracting and retaining the best talent in the senior living industry."
Vi was also recently featured in Training Magazine in an article on the best practices for employee retention.
Vi employees benefit from a wide range of learning opportunities including instructor-led, online, and webinar courses on a variety of topics ranging from general business and communications to specific functional responsibilities. Vi's management development program offers employees the opportunity to participate in a yearlong educational program to help prepare participants for a leadership role within the company.
"Professional development – whether it takes the form of continuing education, leveraging our award-winning online university, or learning from team members – is a key commitment we offer employees at Vi," Whitcomb said. "Ongoing learning, growth, and education are supported throughout the organization. Whether employees work in a dining room, kitchen, resident care, housekeeping, or sales, Vi provides opportunities to refine existing skills and acquire new knowledge and experience."
Now in its 13th year, the Training Top 125 ranking is based on myriad benchmarking statistics such as total training budget; percentage of payroll; number of training hours per employee program; goals, evaluation, measurement, and workplace surveys; hours of training per employee annually; and detailed formal programs. The ranking is determined by assessing a range of qualitative and quantitative factors, including financial investment in employee development, the scope of development programs, and how closely such development efforts are linked to business goals and objectives.
About Vi
Vi (pronounced vee), formerly Classic Residence by Hyatt, is celebrating its 25th anniversary. The Vi family of companies develops, owns and operators older adult living communities. The company was founded in August 1987. The company is dedicated to enriching the lives of older adults by providing quality environments, services and care. Vi currently operates ten continuing care retirement communities (CCRCs) nationwide. For more information about Vi communities, visit http://www.ViLiving.com.