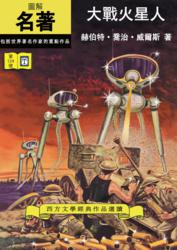 "By showcasing both English and Chinese titles from Trajectory, we are marking an important milestone in the connection between Chinese eBooks and the global market." said Sophie Pang eCrowd Media CEO.
Taipei, Taiwan (PRWEB) October 02, 2012
Trajectory, Inc. and eCrowd Media announced today the introduction of Trajectory's collection of illustrated children's titles to eCrowd Media's Readmoo eBook Store. Readmoo is Trajectory's first eBook distributor in Chinese speaking countries (China) and Trajectory is eCrowd Media's first business partner outside of Asia. Readmoo is a newly launched collaborative reading and retailing platform enabling consumers to buy (and download) eBooks, share bookshelves, display annotations, highlight passages, and socialize a users reading experience for enhanced ebook discovery. ReadMoo.com and Trajectory are the first to collaborate in building a global cross-culture social reading environment.
Readmoo CEO, Sophie Pang, states that as Readmoo gradually opens its services this autumn, the company has been active and productive in developing a broad spectrum of multi-genre digital content. Readmoo has successfully established collaborations with 80 local publishers, and has reached offshore beyond the Chinese publishing market, to build business relations with international publishers.
"By showcasing both English and Chinese titles from Trajectory, we are marking an important milestone in the connection between Chinese eBooks and the global market. Not only will the collection enhance the diversity of the Chinese eBooks on Readmoo, but will also offer great educational values to those who are studying the English language. Readmoo boasts a service that is compatible with all operating systems and devices, enabling users to read and share eBooks in a simpler and more convenient way." said Pang.
Readmoo updates users with the latest activities from the Reading Community and their Social Reading Circle to assist readers in eBook discovery. Popular metrics include the most followed readers, the most talked about books, the most popular highlighting and annotations, and the most useful reviews. With Readmoo's Highlighting and Annotating feature, an ebook may be set to public, permitting other readers of the same title to view, collect and comment on passage highlighting and annotations. Additionally, selected items may be shared to social media sites such as Facebook or Google+.
Trajectory is a Cambridge, Massachusetts based technology and marketing oriented publishing company that has close collaborations with many celebrated authors, artists and publishers in America and Europe. Its illustrated adaptations include a collection of more than 130 titles, including world classics "Snow White", "Alice in Wonderland", "Hamlet" and many more. "We are at the dawn of a digital revolution as a new generation of children from around the world engage with the myths, legends and great stories on their digital devices," said Jim Bryant Trajectory's CEO. "We are thrilled to be associated with Readmoo – as it gives us yet another way to provide children, parents, and teachers with access to illustrated adaptations of some of the greatest works of Western Civilization."
Trajectory has been actively surveying and building partnerships around the world. So far, the company has completed 10 Chinese translations including "The War of the Worlds" and the entire collection of the New York Times best selling Sally series by noted children's author Stephen Huneck. Through its collaboration with Readmoo, Trajectory has entered the Chinese digital market.
Readmoo Ebook Store
Readmoo Ebook Store ("Readmoo") is the only platform that provides multi-integrated ebook services that encompasses e-store, social reading community and creative market place. The website uses advanced technology of HTML5 for its implementation, providing services across all operating systems and devices; including offline reading, highlighting, annotating, sharing and other social reading functions. Currently, Readmoo is working with 80 local publishers in Taiwan and is actively engaged in the international digital market. Readmoo is under the management of eCrowd Media Inc. with its head office in Taipei City, Taiwan.
Trajectory Inc.
Trajectory is a Cambridge, MA based technology and marketing oriented publishing and platform company that collaborates with leading authors, artists, and traditional publishers. The company has created a global supply chain for eBooks and is now engaged in assisting other publishers in reaching new markets with new levels of efficiency. Trajectory has established relations with every leading eBook retailer around the world including Amazon, Apple, Barnes and Noble, Bokus, Chapters Indigo, Google play, Kalahari, Kobo Books, Tescoe Books, Whitcoulls, W.H. Smith and many more. Trajectory titles may be viewed on; Android tablets and smartphones, Amazon Kindle Fire, Apple iPad, iPhone and iPod touch, Barnes and Noble NOOK Tablet and NOOK Color, Google Nexus 7, Kobo Vox Reader, Motorola CLIQ and DroidX, Samsung Galaxy Tab and other devices.
Press Contacts:
Deborah Beatty - Trajectory, Inc. (617) 564-1550
One Broadway – 17th floor, Cambridge, MA 02141 media (at) trajectory.com
Leslie Ho - eCrowd Media +886-2-2752-8616 #268
6F, 247, Sec. 3, Zhong-Xiao E. Rd., Taipei 10654 Taiwan
leslie (at) ecrowdmedia.com