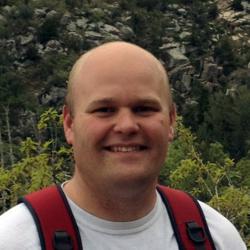 I am excited to move forward in this new position as Sales Director and am looking forward to working with an excellent sales team.
American Fork, UT (PRWEB) August 23, 2012
TRA Mage has named Jacob Anderson as their new Sales Director. He brings many years of technical experience and knowledge to TRA Mage.
In his role as Sales Director he will manage the sales team on a day to day basis, educate the sales team on products, terminology and understanding of the product lines and applications, as well as continue to maintain his current sales territory. Due to his educational background, Jacob will continue as a member of the Research and Development Committee and will oversee estimating.
"Jacob's technical knowledge of TRA Mage's product lines is unmatched in the company. He has worked in every department except accounting and has a good overview the industry and TRA Mage's long term goals," said Terry Anderson, President of TRA Mage.
Terry continues, "I have set some very high expectations for our new Director of Sales... He has my full support and confidence. Our sales team is outstanding and Jacob has a great team to work with."
Jacob Anderson has been an employee of TRA since 1996 and has recently earned his Bachelor of Science Degree in Civil Engineering. Jacob said, "I am excited to move forward in this new position as Sales Director and am looking forward to working with an excellent sales team. We look forward to much success in the near future!"
TRA-Mage, Inc., located in American Fork, Utah, offers Roof Snow Retention Devices, Solar Mounting Systems and Roof Flashing Solutions. They provide free engineered designs to all customers, from the homeowner to the developer. For more information call Jacob Anderson at 800-606-8980, jacob(at)tra-mage(dot)com or visit http://www.tra-mage.com