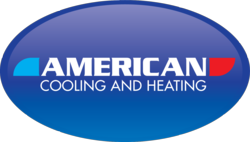 The Trane Air Conditioning Service Experts
Gilbert, Arizona (PRWEB) July 26, 2012
American Cooling And Heating's Website offers a full PDF selection of owner manuals, unit-specific consumer brochures, HVAC news, and advanced tips on how to keep a Trane A/C System battle ready for heavy summer abuse
One-Stop Arizona Product Resource Center for Trane Air Conditioning Systems
HVAC work can get complicated. Some basic cooling system maintenance services may be very simple. However, actual service work often requires in-depth knowledge of a specific Trane air conditioning unit.
What happens when the DIY owner of a Trane A/C lacks access to a current owner's manual? The internal home heat continues to accumulate. Without accurate information, HVAC repairs get complicated in a hurry.
Before long, the already confused, sweaty and irritated homeowner begins a frantic search for information. He or she calls a local Trane repair shop but the twenty-four-hour service line only gives off an endless drone of unanswered ring tones, (unless its American Cooling And Heating). An Internet-focused seek-and-download mission may also come up hot and dry.
Arizona-based, American Cooling and Heating has developed a series of extended Trane A/C resource web pages. The focus covers every aspect of Trane air cooling, heating and purification equipment.
The following tips on how to keep your Trane system primed for heavy summer abuse provides a sampling of what the American Cooling and Heating Trane Product Resource Center offers.
Trane Recommended A/C Prevented Maintenance
The typical Trane bi-annual preventative maintenance service includes several specific service goals for both heating and cooling components. These goals are designed to assure that your Trane HVAC unit operates at top efficiency even during the most brutal winter or summer conditions.
American Cooling and Heating recommends that DIY homeowners avoid self-servicing any components that are on or within AC Units or that fall within the realm of a Trane service professional. Due to the safety hazards associated with electric and gas operated equipment, the following checklist also excludes DIY homeowner system checks..
Checklist for Trane A/C Maintenance:
Cleaning – This includes clearing the inside of the cabinet of any debris, dirt, leaves or other substances that can and do restrict air-flow. If necessary, clean the coil as well.
Refrigerant – Inspect and correct any incorrect levels of refrigerant. This service may be better if left to a trained technician.
Drain openings – Check and remove any obstructions to the base-pan drain openings.
Fan Blades and Fan Motor – Inspect for damage. Lubricate when possible.
Control Box – Check all control accessories, including wiring and connections, circuit boards, capacitors and relays. In the event of loose wiring or poor connections, disconnect power before attempting any repairs
Compressor and Tubing – Survey for any signs of physical damage. Call for service as needed.
Checklist for Internal Components:
** Air Filters – Clean or replace as necessary.
** Blower Assembly – Check mobility of blower wheel. Clean housing and motor as needed.
** Condensate Drain – Clean and ensure unobstructed discharge.
** Duct System – Check for air leaks and torn insulation. Repair as necessary.
** Evaporator Coil – Remove dirt, lint and soil.
** Thermostat Settings – A well regulated thermostat can greatly reduce excess system workload.
For a review of warranted components, basic diagrams and system component locations, view the American Cooling and Heating Trane Packaged Systems PDF-formatted Guide. For service of your Trane AC System please contact American Cooling And Heating.
These tips presented by American Cooling and Heating, currently offering 24 Hour Trane Air Conditioning Service for the entire Phoenix area, including Paradise Valley AZ, Gilbert AZ, Mesa AZ, and Scottsdale AZ, and all other areas in Arizona.