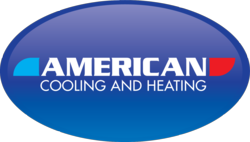 Trane A/C Experts In Arizona
Gilbert, Arizona (PRWEB) June 12, 2013
American Cooling and Heating is introducing reduced Trane AC pricing for Trane Heat Pump products and Trane AC products, including Energy Star rated models. The savings come just in time to help Arizona residents combat the dangers of Monsoon season. Homeowners and business owners are seeking air conditioning systems that help improve energy performance while lowering cooling expenses. As a world leader in efficient heating and cooling solutions, AC&H has the company contacts that enable discount sales on the quality of equipment that can meet new customer demands.
"Record temperatures continue to plague the Valley. Phoenix area homeowners and business owners are seeking cost effective heating and cooling solutions that meet and exceed EPA climate control regulations and expectations. Through price reductions gained by bulk inventory purchases, American Cooling and Heating is equipped and ready to provide immediate AC and Heat Pump installation savings to residents and businesses throughout Chandler, Gilbert, Mesa, Scottsdale, Tempe and Phoenix," General Sales Rep, AC&H Regional Phoenix Division.
Energy Star Rated HVAC Systems Priced To Beat Out All Competition
Trane AC equipment is:

High-performance
Energy Efficient
Durable
Effective
Reliable
Beautifully Designed
AND Fully Warranted By Both the Manufacturer and AC&H.
And now, due to passed on cost savings, AC&H discount prices make owning a Trane AC or a Trane Heat Pump product fully affordable to everyone within the Valley Metro, including residents of Chandler, Gilbert, Mesa, Scottsdale, Tempe and Phoenix.
Equal Pricing Without Regard To Distance
As a Valley Metro heating and cooling service center, American Cooling and Heating can provide the same pricing throughout the area. Providing that labor requirements do not deviate beyond reasonable measures, a Gilbert AC installation project gets priced no different from a Phoenix AC installation of the same model of Trane AC equipment. Likewise, a Scottsdale Trane Heat Pump installation can be priced identically with a Glendale Trane Heat Pump installation that uses the same model of equipment.
Urgent Need To Act
The National Weather Service (NWS), in conjunction with the Arizona, has declared the week of June 10 through June 15 as Monsoon Awareness Week. Temperatures in Mesa, Tempe and other Phoenix areas are expected to hit 110 by Wednesday. Even nightly temperatures will hover in the low eighties. The NWS suspects that this week's Valley temperatures may exceed the 1918/1974 records of 112 degrees. The region is already running six and seven degrees higher than the temperatures for this time last year.
American Cooling and Heating is responding to the urgency of the situation. There is no better time to save on the price of a Trane AC Installation or a Trane Heat Pump product replacement.
AC&H provides:
Free Estimates
Timely Service
Professional AC Installation
24-Hour Emergency Service
Excellent Warranty Protection
AND An Inpeccable Reputation For Quality Work and Competitive Arizona Air Conditioning Pricing.
The American Cooling and Heating service team provides quick, efficient and cost effective Trane Air Conditioning and Trane Heat Pump repair or installation in Chandler, Gilbert, Glendale, Mesa, Peoria, Phoenix, Scottsdale, Tempe and all surrounding areas in Arizona. Make your appointment today.
East (480) 699-2516
Central (602) 734-5422
West (623) 335-7697
Please visit: http://www.americancoolingandheating.com/
Trane Air Conditioning Services In Arizona By American Cooling And Heating