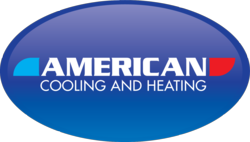 The Trane A/C Service Experts
Phoenix, AZ (PRWEB) July 14, 2012
Trane Air Conditioning Services In Arizona By American Cooling And Heating
24 Hour Trane Air Conditioning Repair Service And Installation
American Cooling And Heating has one of the best reputations in the industry, providing expert 24 hour service for all Trane Air Conditioning products. Service areas include Phoenix Arizona and all surrounding cities, towns, and areas. Installation and Service for Trane Air Conditioning, Trane Heat Pumps, Trane Gas and Electric Furnaces, and Service for all other brands and types of Air Conditioning and Heating Units and Systems. The expert technicians are courteous and polite and will provide the highest quality of service, all service trucks are fully stocked to get any Air Conditioning or Heating System up and running asap.
About Trane Air Conditioning
Each Trane product is engineered and constructed with attention to every detail, with strict testing performed to ensure lasting dependability. Most other manufacturers construct their products from the same generic parts that are readily available to everyone, but Trane goes beyond to produce unique and innovative products. Trane designs, builds, and tests a number of their own parts and know they work, since they are above the common industry standards. You can always expect and count on a Trane's reliability. From the heavy-duty Climatuff® compressor to the elite Spine Fin™ coil to the innovative Hyperion® air handler – know that when you own a Trane, you'll always have dependable coziness and comfort that continues year after year.
Trane Air Conditioning Installation and AC replacement
24 hour Air Conditioning and Heating Repair and Installation Service teams are on standby. We will meet your needs when the time arises. Quick response for all of your Trane HVAC Service needs is our forte, our Commercial and Residential Trane Air Conditioning and Heating Services are well known throughout Arizona.
Trane Air Conditioning Service and AC Repair
** Same day repairs for Trane Air Conditioning or Heating Systems. Technicians are stationed in multiple locations to provide fast service for repairs.
** All Trane makes and models serviced: Over 30 years of experience in the heating and cooling industry, with skills necessary to repair any model of Trane brand furnace, heat pump, air conditioner, or heating system and the knowledge to Repair all other brands of A/C Systems fast.
** Trane A/C Repair professionals: American Cooling and Heating is insured, bonded, and licensed. All technicians have the experience needed to repair or replace heating or cooling systems without difficulty.
** Satisfaction with service. If you call American Cooling and Heating for your Trane HVAC repair needs, all services are guaranteed 100%.
** 24-hour service: American Cooling and Heating is here to service Trane air conditioners, heat pumps, or furnaces, 24 hours a day, 7 days a week.
** Reliability and honesty: American Cooling And Heating has received a rating of A+ from the Better Business Bureau.
** A Reputation For Quality: Arizona Registrar Of Contractors Complaint Free
Trane Air Conditioning Service Experts
"Call today and you will find that we will exceed your expectations in every sense of the word. Our HVAC Service Team can Repair or Replace your Air Conditioning or Heating System quickly and efficiently. Get it done right at the right price, right now. As an industry leader we will be happy to help you get the Air Conditioning and Heating Solution you need. Please call us anytime to schedule Immediate Trane Service."
American Cooling And Heating provides Trane Air Conditioning and Heating Service for Chandler AZ, Gilbert AZ, Glendale AZ, Mesa AZ, Peoria AZ, Phoenix AZ, Scottsdale AZ, Sun City AZ, Tempe AZ, Queen Creek AZ, And All Other Areas In Arizona.