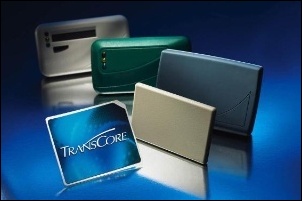 Reaching these milestones marks an accomplishment both in manufacturing efficiency and dedication to developing technology with a solid business case.
HARRISBURG, Pa. (PRWEB) March 30, 2007
TransCore's RFID tags are deployed in transportation applications in 39 countries with easily recognizable wireless toll collection systems in use in Florida, Georgia, Texas, Dallas, Houston, Oklahoma or internationally in Hong Kong. Additionally, to track rail assets there are two TransCore tags on virtually every rail car in interchange service in North America, while universities like Harvard, Michigan, University of Southern California and more than 30 others use TransCore tags for parking and access control. Airports such as Dallas Fort Worth International to LAX and more than 60 other airports use TransCore's RFID tags for parking and ground transportation applications.
A company rich in transportation history, TransCore's RFID heritage traces back to the '80s when five scientists at Los Alamos National Laboratory developed RFID technology for two divisions of the federal government: the Department of Energy to track vehicles and nuclear materials and the Department of Agriculture to track cattle and monitor their health. In 1983, congress encouraged the national laboratories to transfer technology to the private sector so the public could benefit from the investment of research dollars. The development team left Los Alamos to commercialize the technology and founded Amtech, later acquired by TransCore. Of those original five, Dr. Jerry Landt, TransCore's chief scientist and holder of 15 instrumental RFID patents in the United States, was honored during a ceremony at the company's research, development and manufacturing center in Albuquerque, N.M.
Dr. Landt explained, "Going from five guys and a vision to transportation applications in 39 countries is humbling. While this achievement was probably incomprehensible to us at the time, RFID's sustained commercial success in transportation built a foundation for RFID developments we see today."
Expanding on the company's wireless experience in research and development, TransCore acquired GlobalWave(R) satellite communications in 2004 and became the first manufacturer to offer both RFID and satellite communications. The satellite-based GlobalWave system allows users to monitor, manage, track and communicate with remote and mobile assets from a Web-based interface. With three ground control stations providing service to five continents, the GlobalWave network supports customers worldwide including more than 500 commercial transportation companies and the U.S. Department of Defense.
In late 2005, following an extensive research and development effort, TransCore introduced two remarkably power efficient satellite-based trailer tracking terminals, Slap & Track(TM) and Sense & Track(TM). At the center of these products is a new communications modem that reduces the size of terminals and extends battery life from the usual three years up to seven years, doubling the battery life of trailer tracking products on the market.
The requirement to monitor and track freight demands an intricate network of systems to provide in-transit visibility of freight movement, whether by truck, rail, barge or intermodal. TransCore introduced 3sixty, a product suite merging six separate logistics capabilities into a single platform to further link vital data delivered from satellite communication and RFID enabling technologies to operational systems.
TransCore's Executive Vice President of Operations George McGraw commented, "Reaching these milestones marks an accomplishment both in manufacturing efficiency and dedication to developing technology with a solid business case."
About TransCore
TransCore is dedicated to driving inefficiencies out of surface transportation through innovation. The company's almost 70-year heritage supporting the transportation industry spans a range of offerings for the toll, traffic management, airport, parking, access control, rail, intermodal, trucking, and homeland security markets. With products and installations in 46 countries, more than 100 patents worldwide, and pioneering applications of RFID and satellite communications technologies, TransCore's expertise is unparalleled in the markets it serves. In 2006, Engineering News-Record (ENR) ranked TransCore No. 57 out of the Top 500 Design Firms and No. 11 for firms that specialize in transportation while Inbound Logistics Magazine ranked TransCore as one of the Top 100 Logistics providers.
TransCore operates as a unit of Roper Industries, a market-driven, diversified growth company with 2006 revenues of $1.7 billion, a market capitalization of over $4 billion, and is a component of the S&P MidCap 400 and Russell 1000 Indexes. For more information, visit http://www.transcore.com.