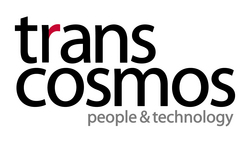 Revenue data supplied by applicants for the Global Outsourcing 100® shows the size and strength of the outsourcing industry. Outsourcing is enjoying strong growth and companies are outsourcing more of their operations than ever before
Tokyo, Japan (PRWEB) February 22, 2011
transcosmos inc. (Headquarters: Shibuya Ward, Tokyo; President and COO: Masataka Okuda; Securities code: 9715; hereafter, transcosmos), the leader in outsourced call-contact center services, business process outsourcing, business process solutions, and digital marketing services in Japan, announced today that the IAOP® has once again recognized and selected the company for inclusion in its highly regarded, annual global outsourcing 100 honor. This recognition makes it two consecutive years in a row that transcosmos has been selected for this esteemed ranking.
The 2010 Global Outsourcing 100® and The World's Best Outsourcing Advisors recognize the world's best outsourcing service providers and advisors. These rankings are based on applications received and evaluated by an independent judging panel organized by IAOP®.
"Revenue data supplied by applicants for the Global Outsourcing 100® shows the size and strength of the outsourcing industry. Outsourcing is enjoying strong growth and companies are outsourcing more of their operations than ever before," said IAOP® Chairman Michael Corbett and chair of the judging panel.
The Global Outsourcing 100® and The World's Best Outsourcing Advisors rankings help make better informed purchasing decisions with confidence because these companies have gone through a rigorous process that put their credentials through objective scrutiny," said Deborah Hamill, senior managing director, IAOP®.
transcosmos provides services that help customer companies' sales grow and reduce costs not only in Japan but also overseas. For example, in China, as a sales growth service, transcosmos has been providing ecommerce support services as the official partner of Taobao, the largest Chinese Online EC mall; in Korea, transcosmos has been providing contact center services locally through a partnership with KT Corporation, a major telecommunication communications company in Korea. transcosmos has also been providing digital marketing services to customer companies as well as CRM related services globally. On the cost saving side, transcosmos has been expanding its BPO services operations into China to utilize offshore/nearshore resources in combination with Japan operation centers. In April 2010, a new BPO center was established in Suzhou, China as part of a BPO enhancement and growth operation.
transcosmos has been developing and providing various services to keep pace with the latest market trends and requirements, so it can meet the customer companies' changing needs in the fast growing IT outsourcing industry. In 2010, transcosmos introduced application development/operation service for the iPhone/iPad platform and marketing service using the Twitter platform for enhancing corporate-consumer communication. These proactive initiatives have likely contributed to transcomos back-to-back recognition for the esteemed "Global Outsourcing 100" ranking this year.
transcosmos will continue providing added-value and high quality outsourcing services and support to its customer companies utilizing its 45-year track record in Japan and 23-year overseas' business operations and expertise.
About transcosmos, inc.
Since its founding, transcosmos has been enhancing the competitive strength of its enterprise customers by bringing together people and technology. The company provides a wide range of outsourcing and high value added services that include call-contact center support, business process outsourcing, business process solutions, and digital marketing. Whether as a single service or as an integrated, comprehensive solution, transcosmos provides customers with total outsourcing services to help them achieve optimized marketing, increased sales, and an expanded customer base.
Based in Tokyo, transcosmos has 44 operation centers and offices throughout Japan and in five other countries, including China, Korea, Thailand, the Philippines and the United States. Transcosmos is expanding its operations through partnerships in Europe, Central Latin America and India. By providing high quality outsourcing services worldwide, transcosmos aims to be "the Global IT Partner" of choice by its customers. For more information, visit http://www.trans-cosmos.co.jp/english/
About IAOP
The International Association of Outsourcing Professionals® (IAOP®) is the global, standard-setting organization and advocate for the outsourcing profession. With more than 110,000 members and affiliates worldwide, IAOP helps companies increase their outsourcing success rate, improve their outsourcing ROI, and expand the opportunities for outsourcing across their businesses. To learn more, visit http://www.IAOP.org.
About The Global Outsourcing 100
The IAOP is in its sixth year of compiling its annual ranking of the world's best outsourcing service providers and advisors – The Global Outsourcing 100. The IAOP also introduced a new list in 2009, The World's Best Outsourcing Advisors.
The Global Outsourcing 100 and its sub-lists are essential references for companies seeking new and expanded relationships with the best companies in the industry. The World's Best Outsourcing Advisors is geared specifically to companies that are outstanding global outsourcing advisors and consultants. In addition to being part of The Global Outsourcing 100, the new list of advisors ranks the top consultant, legal and related advisory firms globally, and is a valuable reference tool for companies needing expert advice and guidance with their outsourcing projects.
For more information, contact:
transcosmos, inc.
Japan: Public Relations +81 (3) 4363-0123 pressroom(at)trans-cosmos(dot)co(dot)jp
US: Silicon Valley Branch +1 (650) 428-2000 pressroom(at)transcosmos(dot)net
# # #