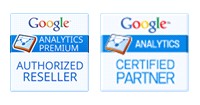 transcosmos begins offering Google Analytics Premium and its consulting services
Tokyo, Japan (PRWEB) May 22, 2013
transcosmos inc. (Headquarters: Tokyo, Japan; President and COO: Masataka Okuda; TSE First Section: 9715; hereafter, transcosmos) has begun offering the premium (paid) version of marketing data measurement and analysis platform, Google Analytics. This will serve to strengthen the digital marketing and data analysis service areas like call center operations, Internet advertising, web development and management, and ecommerce site development and operation which rely on marketing data.
Begins offering Google Analytics Premium and consulting services
As a "Google Analytics Premium Reseller," transcosmos has begun the sale, and offering of consulting services to assist its customer in effectively utilizing the service. Going forward, transcosmos will continue to provide data measurement environment and management scheme for all its clients' marketing processes by deepening the connection between call center operations, digital marketing operations and consulting operations. Specifically, transcosmos will strive to deploy proprietary services from Google such as advertising engine (Google AdWords), 3rd Party Ad Serving (DFA), and Google tag manager. Further, transcosmos will focus on analytic services and data measurement in the CRM arena using "universal analytics".
A record of achievement in consulting with the standard version as a "Google Analytics Certified Partner" transcosmos has a wealth of experience in implementation of the Google Analytics Standard version (free) such as implementation and setup support, follow-up support as well as training and consulting. Professionals who have received GAIQ (Google Analytics Individual Qualification) offer consulting for PC sites, smartphone sites, and mobile applications.
Responding to the increasing training needs with knowhow gleaned from the largest number*1 domestically, of 51 GAIQ recipients
transcosmos is working to strengthen training of Google Analytics human resources through acquisition of GAIQ Certification" from early on, and has made efforts in enhancing training services by knowledge acquired from this training. transcosmos utilizes "Google Analytics Perfect Guide, Ver. 5"*2 (based on Google Analytics IQ Lessons), a textbook condensed with Google Analytics' human resource development knowhow, to provide tailored curriculums such as "Google Analytics Basic Course", and "Google Analytics IQ test preparatory program" to meet the needs of its customers.
*1: Largest number of GAIQ recipients: Based on transcosmos research. Domestic recipients total 250. (as of April, 2013)
*2: Author: Yamaura Naohiro (transcosmos co. ltd.)/Publisher: Softbank Creative
transcosmos offers a single point of contact for everything from operation and data measurement, analysis, to improvement measures for every point of contact between its clients and their customers, including, internet advertising, web site development, eCommerce site development, Mobile applications development as well as call center services. Furthermore, because of its global scale, transcosmos is able to offer these services worldwide. transcosmos supports the development of a customer activity data platform for its clients and provides a single contact point for everything from implementation and setup to customization, support, reporting and training.

transcosmos is a registered trade name or trademark of transcosmos inc. in Japan and other countries.
Other company names and product or service names mentioned are registered trade names or trademarks of various other companies.
About transcosmos inc.
Since our establishment in 1966, we have combined superior "human resources" with the most up-to-date "technological" capabilities to enhance the competitive strength of its corporate clients by providing them with high value added and superior services. We provide overall IT outsourcing services such as Call Center Services, Business Process Outsourcing Services, and Digital Marketing Services either as standalone solution or as combined services to our corporate clients to optimize their marketing efficiencies, to expand sales, and to reduce clients operational cost for back office and information system operations. Further, these services have been expanded beyond Japan, globally, centered in Asia. We aim to be the "Global IT Partner" of our corporate clients to provide them with high quality outsourcing services on a global scale.