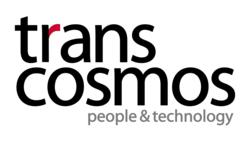 The Marketing Chain Management Company
(PRWEB) February 08, 2012
We would like to announce that LinkShare Japan Corporation (Headquarters: Shinagawa Ward, Tokyo; Representative Director and Co-president: Tsukasa Kobayashi; hereafter, "LinkShare Japan") and transcosmos inc. (Headquarters: Shibuya Ward, Tokyo; President and COO: Masataka Okuda; hereafter, transcosmos) have started providing the transcosmos smartphone marketing tool "mobilemk SMART!" in order to enhance the smartphone optimization support service for TG affiliate advertisers operated by LinkShare Japan.
Smartphone traffic on the LinkShare network increased by approximately four times during the seven months from May to November 2011. The number of websites compatible with smartphone optimization has also exceeded 100 companies and there is a need for changes associated with the expansion of the smartphone market.
The "mobilemk SMART!" which is now being provided to the TG affiliate advertisers is complete with features necessary for marketing, such as production of websites optimized for the unique design and operation of smartphones, management of visitor attribute information databases and advertising effectiveness measurement. These features make it possible for advertisers to easily create and operate campaign pages, including smartphone compatible advertisement landing pages and questionnaire forms, thereby preventing disengagement caused by linking to a non-smartphone compatible site.
In addition, advertisers already using "mobilemk SMART!" who wish to become affiliates can begin TG affiliate usage immediately after submitting an application. At the same time, it is also possible to use services such as ad network services and result-reward type advertisements that have enabled advertisement delivery to the smartphone applications currently being enhanced by TG affiliates.
LinkShare Japan and transcosmos will continue their cooperation in supporting smartphone optimization for advertisers, as well as expanding sales opportunities for advertisers and reward opportunities for affiliate partners.
■ About the "mobilemk SMART!" smartphone marketing tool
(http://mobilemk.net/smk/top.html)
This tool is complete with features including creation of websites optimized for the unique design and operation of smartphones, creation of feature phone websites compatible with three carriers (docomo, au and SoftBank), development and management of promotions including QR codes and blank e-mails, promotion effectiveness measurement, access analysis, e-mail delivery by target audience and automatic database construction. It provides total support of sales promotion for all types of smartphones and feature phones. Intuitive operation based on an excellent GUI and seamless linkage of each feature makes it possible to smoothly develop the next sales promotion while monitoring current promotion effectiveness.
■ About LinkShare Japan
Mitsui & Co., Ltd. acquired exclusive distribution rights for Japan from the American company LinkShare Corporation (Headquarters: New York, USA) and started services in April 2001. The company was established through a joint investment of Mitsui & Co., Ltd. and the American LinkShare Corporation (currently a wholly owned subsidiary of Rakuten) in December 2004. The company then took over services from Mitsui & Co., Ltd. and developed affiliate services focusing on EC related advertisers.
It merged with Traffic Gate Corporation on May 1, 2010, and developed TG affiliates, Rakuten affiliate and service operations (OEM) and SEM operations. It has now become the largest affiliate service provider in Japan.
Principal shareholders: Rakuten, Inc. (36.25%), Mitsui & Co., Ltd. (36.25%), U.S. LinkShare Corporation (27.5%)
■About transcosmos inc.
transcosmos launched operations in 1966 as a pioneer in the information processing outsourcing business. Since then it has combined superior "human resources" with the most up-to-date "technological" capabilities to enhance the competitive strength of its corporate clients by providing them with high value added and superior services. It provides overall IT outsourcing services such as call center services, business process outsourcing services, business process solution services, and digital marketing services either as standalone solutions or as combined services to its corporate clients to optimize their marketing efficiencies, to expand sales and gain new customers. Further, these services have been expanded beyond Japan, globally, centered in Asia. transcosmos aims to be the "Global IT Partner" of its corporate clients to provide them with high quality outsourcing services on a global scale. (URL: http://www.trans-cosmos.co.jp)
■ Corporate Profile
LinkShare Japan Corporation

Representative: Representative Director & Co-president Tsukasa Kobayashi,
Director & Co-president Keigo Tsuda

Location: Shinagawa Seaside Rakuten Tower, 4-12-3 Higashi-shinagawa, Shinagawa-ku,
Tokyo, Japan

Date established: December 24, 2004
Main business activities: Performance based online service operations
transcosmos inc.

Representative: President and COO Masataka Okuda
Location: 3-25-18 Shibuya, Shibuya-ku, Tokyo, Japan
Date established: June 18, 1985
Main business activities: Information service business
URL: [Contact Information
LinkShare Japan Corporation, Public Relations Officer: Terazaki
Tel: 050-5817-5113, e-mail: lsj-press(at)linkshare(dot)com
transcosmos inc., Public Relations & Advertising Department: Tomizawa & Kobayashi
Tel: 03-4363-0123, e-mail: pressroom(at)trans-cosmos(dot)co(dot)jp
###