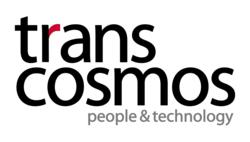 "Brands leveraging a Marin Software Certified Agency such as transcosmos, gain assurance their campaigns benefit from the improved efficiencies and financial lift Marin Software enables." Peter Wooster, Chief Revenue Officer at Marin Software
Tokyo, Japan (PRWEB) April 09, 2013
transcosmos inc. (Headquarters: Tokyo, Japan; President and COO: Masataka Okuda; TSE First Section: 9715; hereafter, transcosmos) announced that it has been recognized as a Marin Software Certified Agency.
As of July 2012, transcosmos has been using the integrated advertising management platform "Marin Enterprise Edition" at its advertising management center.
Furthermore, we are training "Marin Enterprise Certified specialists" through a rigorous training and certification process and implementing operations that utilize the advertisement technology fulfilled. As an certified agency, via Marin Software's advanced digital advertising management platform, transcosmos will support its clients in improving their marketing performance and resulting profit increases, with a plan to train 30 Marin Enterprise Certified specialists in 2013.
"Our goal at Marin Software is to provide a platform that streamlines ad campaign optimization so the focus of marketers can be on the strategic growth of an ad program," said Peter Wooster, Chief Revenue Officer at Marin Software. "Brands leveraging a Marin Software Certified Agency such as transcosmos, gain assurance their campaigns benefit from the improved efficiencies and financial lift Marin Software enables."
PPC advertising is entering a new phase from the rapid increase in searches due to the proliferation of smartphones and tablets. Additionally, the proliferation of advertising technologies, DSP (Demand-Side Platform) and others, as well as the rise of social media, have led to an increase in the quality and complexity of internet advertising. The optimization and effectiveness of the operation and management of these ads is becoming a challenging topic.
At transcosmos, in order to respond to this challenge, we are actively pursuing the implementation of systems such as Marin Enterprise Edition and new in-house solutions, and by effectively combining these solutions and adding functions that meet the needs of the Japanese market, we are optimizing the operation, management and reporting of internet advertising. We will continue to develop the use of advertising technologies and human resources in the Japanese market alongside our powerful partners.
About Marin Software
Marin provides a leading revenue acquisition management platform used by advertisers and agencies to manage more than $4 billion in annualized ad spend. Offering an integrated platform for search, social, display, and mobile marketing, Marin helps advertisers and agencies improve financial performance, save time, and make better decisions. Headquartered in San Francisco, with offices worldwide, Marin's technology powers marketing campaigns in more than 160 countries. For more information about Marin's products, please visit: http://www.marinsoftware.com/solutions/overview .

transcosmos is a registered trade name or trademark of transcosmos inc. in Japan and other countries.
Other company names and product or service names mentioned are registered trade names or trademarks of various other companies.
About transcosmos inc.
transcosmos launched operations in 1966. Since then it has combined superior "human resources" with the most up-to-date "technological" capabilities to enhance the competitive strength of its corporate clients by providing them with high value added and superior services. It provides overall IT outsourcing services such as Call Center Services, Business Process Outsourcing Services, and Digital Marketing Services either as standalone solution or as combined services to its corporate clients to optimize their marketing efficiencies, to expand sales and gain new customers in EC business, and to reduce clients operational cost. Further, these services have been expanded beyond Japan, globally, centered in Asia. transcosmos aims to be the "Global IT Partner" of its corporate clients to provide them with high quality outsourcing services on a global scale.
Contact for news media inquiries
Inquiries from the media should be forwarded to transcosmos inc.
Public Relations & Advertising Department
Mail: pressroom(at)trans-cosmos(dot)co(dot)jp