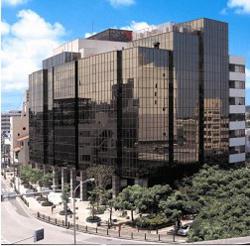 transcosmos offers more flexible web design/management service
Tokyo, Japan (PRWEB) November 20, 2012
transcosmos inc. (Headquarters: Tokyo, Japan; President and COO: Masataka Okuda; TSE First Section: 9715; hereafter, transcosmos) and its 100%-subsidiary Web Works Co., Ltd. (Headquarters: Tokyo, Japan; President: Hirofumi Inoue; hereinafter, Web Works) will, due to the increase in its digital marketing businesses, expand Web Works' Okinawa office, which is the website design/management center, into a new location and hire 80 new employees.
transcosmos made Web Works, with a proven track record in website creation work mainly for small- and medium-size companies, its subsidiary in June 2007; since then, it has been acting as one of the largest-scale website creators and operators in Japan. Currently, in addition to the Shibuya Main Office and Osaka Head Office, at near-shore offices Fukuoka and Okinawa Web Works offices and on-site, approximately 1,000 employees are available.
transcosmos Group combines these systems to offer its services. By dispatching employees to the corporate clients' sites, transcosmos is able to understand their needs and to balance out the on-site services to work on daily contents renewal and management, more cost-effective services by the near-shore sites in Fukuoka and Okinawa, and those systems of the Shibuya Main Office and Osaka Head Office with various personnel in every step of the production process, resulting in its strength of fulfilling the clients' needs and providing reasonable and efficient services. This time, along with the business expansion, transcosmos has projected more importance and usage of the near-shore sites in the future, thus the expansion of the Okinawa office has become necessitated. From the current number of 40, 80 new employees will be added to the team, making it a team of 120 employees.
Outline of Web Works Okinawa office
Name: Web Works Okinawa office
Location: 112-1 Asahicho, Nahashi, Okinawa
Number of Employees: 120 (out of which 80 are newly-hired employees)
Services Provided: Website production and related duties (page creation, browser verification, contents monitoring, etc.)
transcosmos runs eight sites including call centers and BPO centers in Okinawa, contributing to creation of employment and activation/development of the community. In July 2011, transcosmos was a subcontractor for the "DTP/web design business human resource development project," offered by the prefecture of Okinawa and has created employment for the digital marketing workers.
In the future, transcosmos envisions further expansion of its digital marketing business and is scheduled to increase the number of employees for the near-shore sites of both Fukuoka and Okinawa combined up to 240-level in 2013. In addition, in order to accommodate the corporate clients' needs, transcosmos hopes to work more closely with its Chinese off-shore sites.
transcosmos Group's digital marketing service
By combining online advertising service with the latest advertising technology and web integration services with various knowledge, transcosmos provides an "all-in-one" service from promotion and design to research and analysis to management and improvement.

transcosmos is a registered trade name or trademark of transcosmos inc. in Japan and other countries.
The listed company names and product/service names are each company's registered logos or trademarks.
About transcosmos inc.
transcosmos launched operations in 1966. Since then it has combined superior "human resources" with the most up-to-date "technological" capabilities to enhance the competitive strength of its corporate clients by providing them with high value added and superior services. It provides overall IT outsourcing services such as Call Center Services, Business Process Outsourcing Services, and Digital Marketing Services either as standalone solution or as combined services to its corporate clients to optimize their marketing efficiencies, to expand sales and gain new customers in EC business, and to reduce clients operational cost. Further, these services have been expanded beyond Japan, globally, centered in Asia. transcosmos aims to be the "Global IT Partner" of its corporate clients to provide them with high quality outsourcing services on a global scale.
Contact for news media inquiries
Inquiries from the media should be forwarded to transcosmos inc.
Public Relations & Advertising Department
Mail: pressroom(at)trans-cosmos(dot)co.jp