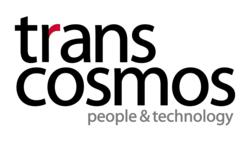 The Marketing Chain
Management Company
(PRWEB) February 22, 2012
Sumitomo Mitsui Card Company, Ltd. (Headquarters: Minato Ward, Tokyo; President: Hideo Shimada; hereafter, Sumitomo Mitsui Card) and [transcosmos inc. (Headquarters: Shibuya Ward, Tokyo; President: Masataka Okuda; hereafter, transcosmos) have formed a partnership and implemented the full-scale introduction of an image data upload service. This service newly utilizes IT technology for the safe transmission of annual income documentation*, such as payroll statements submitted by a card member to a credit card company in accordance with the Moneylending Control Act when using cash advance and loan services.
This image data upload service for annual income documentation via smartphone is the first of its kind in the credit card industry.
Until now, when the term of validity expired for annual income documentation previously submitted to Sumitomo Mitsui Card by a card member, new annual income documentation would be copied and submitted by mail. The recently introduced image data upload service makes it possible to transmit the image data for annual income documentation captured by a device such as a digital camera from a personal computer, or to transmit the image data of annual income documentation captured by the camera function of "Smart Application" which is an application for smartphones developed by transcosmos. Card members are able to transmit annual income documentation easily and safely, over a line having robust security and with encrypted data transmission, by logging on to the "Vpass" Internet service for Sumitomo Mitsui Card members.
In addition, the graphic image processing operations for this annual income documentation will now be performed at the processing center in Naha City, Okinawa Prefecture. This is part of an effort to decentralize operation centers for purposes including the revitalization of local communities and to deal with the risk of simultaneous damage during a large-scale disaster. In performing the processing operation, data is not actually transmitted from the annual income document registration server to the center, but a thin client system is employed which only displays screen images on the processing center's terminals. Registration operations can be accomplished safely because the system does not allow functions such as file saving and printing to be performed from terminals and credit card numbers are not displayed on the terminals, where only the minimum necessary information is shared with the center.
Sumitomo Mitsui Card and transcosmos will continue collaborating in the future to expand this service to include submission of all types of documents, beginning with identity verification documents at the time of membership application. In addition, Sumitomo Mitsui Card will also offer these processing operations to other companies who have similar needs.

"Total volume control" has been introduced into the Moneylending Control Act as revised on June 18, 2010, whereby card members with a total borrowed amount in excess of ¥1 million, including indebtedness to other companies, and those who are self-employed will submit annual income documentation periodically. It has also been prescribed that a cash advance utilization framework be established, whereby the total amount borrowed by salaried workers and pension recipients, including indebtedness to other companies, is no more than one third of their base annual income, and the amount will depend upon actual business results and a business plan for self-employed persons.
■For inquiries regarding this matter (News Release) ■
Sumitomo Mitsui Card Company, Ltd.
Corporate Planning Dept., Public relations Office - Fujikawa (03-5470-7240)
transcosmos inc.
Public Relations & Advertising Dept. - Tomizawa & Kobayashi (03-4363-0123)
###