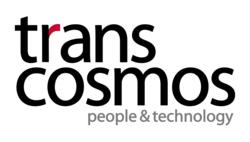 transcosmos creates a new specialized team for providing service and support for "Yahoo! Tag Manager" in Japan.
Tokyo, Japan (PRWEB) May 08, 2013
transcosmos inc. (Headquarters: Tokyo, Japan; President and COO: Masataka Okuda; TSE First Section: 9715; hereafter, transcosmos) was officially recognized as part of Yahoo! Co. Ltd.'s (Headquarters: Tokyo, Japan; CEO: Manabu Miyasaka; hereinafter Yahoo! JAPAN) "Yahoo! Tag Manager Official Partners Program" today as a partner, with significant tag management capabilities.
The new "Yahoo! Tag Manager Official Partners Program" is a system that recognizes operational proficiency in the tag management service "Yahoo! Tag Manager" offered by Yahoo! JAPAN. Recognized partners are able to provide development and support for Yahoo! Tag Manager's proprietary service menu.
transcosmos has created a new specialized team for providing service and support for "Yahoo! Tag Manager" and aims to provide Yahoo! Tag Management menu development, implementation assistance and high level support services.
About Yahoo! Tag Manager
Yahoo! Tag Manager is a service for streamlining the management of multiple tags. By simply applying shared tags to a web page it becomes possible to manage multiple tags, implement tags and reduce operational overhead, as well as optimize page display times.

Yahoo! JAPAN is the sole supplier of the "Yahoo! Tag Manager" tag management service in Japan, utilizing BrightTag technology.
Times required in order to display a page may vary depending on the user's operating environment.
About the "Yahoo! Tag Manager Official Partners Program"
Once recognized as being operationally proficient in Yahoo! Tag Manager it is possible to provide proprietary service menu development and support. Conditions for Recognition are as below.
1) 5 or more people who have passed the Yahoo! Tag Manager assessment test offered by Yahoo! JAPAN
2) The assignment of at least one tag management specialist 
3) Creation of a specialized team
4) Provide a business plan as it relates to tag management services.
transcosmos is a registered trade name or trademark of transcosmos inc. in Japan and other countries.
Other company names and product or service names mentioned are registered trade names or trademarks of various other companies.
About transcosmos inc.
transcosmos launched operations in 1966. Since then it has combined superior "human resources" with the most up-to-date "technological" capabilities to enhance the competitive strength of its corporate clients by providing them with high value added and superior services. It provides overall IT outsourcing services such as Call Center Services, Business Process Outsourcing Services, and Digital Marketing Services either as standalone solution or as combined services to its corporate clients to optimize their marketing efficiencies, to expand sales and gain new customers in EC business, and to reduce clients operational cost. Further, these services have been expanded beyond Japan, globally, centered in Asia. transcosmos aims to be the "Global IT Partner" of its corporate clients to provide them with high quality outsourcing services on a global scale.
Contact for news media inquiries
Inquiries from the media should be forwarded to transcosmos inc.
Public Relations & Advertising Department
Mail: pressroom(at)trans-cosmos(dot)co(dot)jp