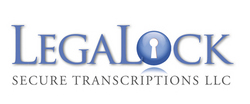 It is a tremendous honor to be selected as a semifinalist by the Christopher Columbus Fellowship Foundation
Washington, DC (PRWEB) September 29, 2010
The Christopher Columbus Fellow Foundation has selected Earl Hicks Jr., CEO and founder of LegaLock, as a semi-finalist for the prestigious 2010 Homeland Security Awards for his "cutting edge" innovations in the area of cyber-security and information sharing.
Mr. Hicks's selection was based on his development of the transcription industry's first IT network that allows law enforcement and medical personal worldwide to have secure, shared, and instant access to sensitive government data files.
All nominees for the Awards went through three initial judging phases. The Foundation's Board of Trustees later selected the semifinalists for each of the Awards' four fields of distinction. The list of semifinalists will be sent to a national Evaluation Committee for review, comment, and final selection.
"It is a tremendous honor to be selected as a semifinalist by the Christopher Columbus Fellowship Foundation," said Earl Hicks, Jr., CEO and founder of LegaLock. "To know the achievements of the previous award winners, it is incredibly gratifying to know the Foundation deems our contributions to be worthy of their consideration."
The winners of the 2010 Homeland Security Awards will be announced by the Foundation at an awards ceremony on October 5 in Washington, D.C.
About LegaLock Secure Transcriptions
With clients that include the U.S. Army, Department of Justice, and National Institutes of Health, LegaLock has developed the transcription industry's only IT network and case management system authorized to process, store, and transmit sensitive but unclassified (SBU) government data for the federal government.
Established in 2008 by former federal security official Earl Hicks Jr., LegaLock's exclusive government solution is FISMA, DIACAP, and HIPAA-compliant and also fulfills the President's Office of Management and Budget (OMB) policy memorandum 06-16, "Protection of Sensitive Agency Information," otherwise known as "the remote data encryption mandate." The LegaLock patented web portal system allows authorized users to access and share their secure data files from anywhere in the world, 24 hours a day.
To learn more about LegaLock Secure Transcriptions, call (800) 251-4173, or visit http://www.legalock.com.
###