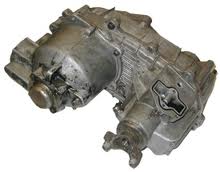 The Transfer Cases for Sale company sells tested used and completely rebuilt transfer cases.
Seattle, Washington (PRWEB) December 05, 2012
TransferCasesforSale.com is adding to its online inventory of rebuilt and used transfer cases by adding foreign 4x4 units. This new importing of these assemblies by this transfer case rebuild company is designed to help vehicle owners and companies that provide installation services. More information can be found by visiting http://www.transfercasesforsale.com.
A transfer case fluid problem can lead to errors or failure in a unit that is not serviced. The units now imported are expected to provide a larger selection for buyers of these used and rebuilt assemblies online.
The sale of four-wheel drive vehicles in the United States has remained strong since the Jeep series was introduced after WWII. Sales climbed in the 1970s and nearly every automaker now has more than one version of a 4x4 vehicle. The TransferCasesforSale.com company is one of largest sources selling on the Internet for used and rebuilt drive train assembly units.
Automotive mechanics that are trained to repair and replace parts on four-wheel drive vehicles typically recommend that a case assembly be checked for gearing or fluid problems every 30,000 miles. Both new and used vehicles can be susceptible to the same type of issues. The Transfer Cases for Sale company sells tested used and completely rebuilt transfer cases that are used for replacing units in vehicles that have worn out.
It is the expense of replacing a case that can be surprising to vehicle owners. The time, labor and cost of the actual unit can be one of the most expensive reminders about transfer case maintenance. The new import cases that are now sold online include Honda, Isuzu, Toyota, Kia and Hyundai assemblies.
Parts warranties for a used or rebuilt auto part can vary depending on the retailer that sells these parts. The growth of websites like eBay and Craigslist has opened up new opportunities for sellers of used auto parts to reach new buyers online. One drawback that some buyers have experienced is the lack of warranty coverage that comes with buying used parts.
The TransferCasesforSale.com website is now one of few dealers online that is able to provide a full warranty for all assemblies that are sold. The used units are tested and visually inspected to determine the mileage as well as the correct functions of each gear. The rebuilt units from this retailer undergo advanced spin testing and parts additions to ensure the rebuilt units function like new.
This new workload performed at the TransferCasesforSale.com company is helping to provide extended warranty protection for buyers of 4x4 assemblies. These new services have been combined with free shipping in the continental U.S. to help reach more buyers that are replacing case assemblies in domestic and foreign vehicles.
The range of improvements that have taken place at the TransferCasesforSale.com company in 2012 have been added to increase customer satisfaction. A recent news story about the lower price structure offered at the company website is available at this link http://www.prweb.com/releases/used-ford-transfer-cases/for-sale-shipped-free/prweb9837656.htm.
About Transfer Cases for Sale
The Transfer Cases for Sale company first launched its website in 2009. This used and rebuilt assembly retailer has grown in the past 3 years to become one of the largest sellers for these units on the Internet. From lowering its pricing to offering things like free shipping, the Transfer Cases for Sale company is a leading supplier to vehicle owners and automotive businesses. The stock of Ford, Chevrolet, Dodge, Jeep, Toyota, Honda and other manufacturer inventory have helped the Transfer Cases for Sale company to broaden its inventory offerings to customers in all 50 U.S. states.