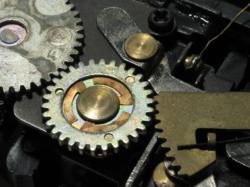 Routine maintenance on the drive train system is one of the most common things that is forgotten during annual inspections by vehicle owners.
Charlotte, North Carolina (PRWEB) May 29, 2012
Transfer case dealers traditionally sell to the trade industry through distributors that have agreements with body shops and auto parts centers. The common driver is often left out of the direct buying process to protect dealer pricing. One retailer, http://www.transfercasesforsale.com, is opening up its business to all customers and is now discounting prices for used and rebuilt transfer cases for sale. This move is an across the board discounting program for all GM, Dodge, Toyota and Ford transfer cases. The goal of this new price structuring is to create new customer relationships and pass along traditional dealer-only pricing to average consumers that need a replacement transfer case for a car, truck or SUV.
Owners of four-wheel and all-wheel drive vehicles depend on a complex drive train system that includes the transmission, transfer case and differentials. All of these components work together to produce a traction effect that is used for off-road or poor weather driving conditions. Transfer cases hold fluid inside just like a transmission and irregular frequencies in changing this fluid can lead to total case failure. "We get a lot of calls from mechanics that represent average drivers," said Randy Hoeffler, Customer Service Manager for TransferCasesforSale.com. "Routine maintenance on the drive train system is one of the most common things that is forgotten during annual inspections by vehicle owners," added Hoeffler. A replacement transfer case is often required when internal components are damaged along the drive train.
Rebuilt transfer cases are those that are serviced professionally and tested when the rebuild is completed. Not all dealers choose to specialize in selling rebuilt transfer cases due to the costs involved with hiring a full-time rebuilding staff. One complaint with some used transfer cases is the fact that they are not capable of putting high mileage on them due to the age, wear and tear of the original components. Companies like http://www.transfercasesforsale.com that choose to invest in and specialize in rebuilt transfer cases can reach a different demographic of online consumers that prefers to purchase auto parts like rebuilt transfer cases for self or professional installation. 
About TransferCasesforSale.com
As a respected online retailer of rebuilt and used transfer cases, TransferCasesforSale.com started its business in 2009 with the goal of low pricing and expert service. This hard work has paid off as this retailer has completed a new inventory upgrade to its current offerings of Ford, Chevrolet, Dodge, Toyota and Jeep transfer cases for sale. New business partnerships and distributor accounts have opened up a new pricing structure that is designed to lower the price for all online sales. TransferCasesforSale.com now sells to dealerships, salvage yards, average customers and mechanics in the U.S. and Canada.