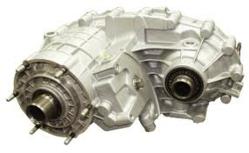 There are now hundreds of pages added online to provide helpful information during the price research process.
New York, New York (PRWEB) February 19, 2013
Owners of four-wheel-drive vehicles and mechanics purchasing delicate parts to maintain the drive train system can now purchase case assemblies at discount prices. The TransferCasesforSale.com company has discounted its 4x4 transfer case assemblies for all in stock units. More information about these discounts can be found on the Internet at http://transfercasesforsale.com/transfer-cases.
These discounts apply to Ford, Chevy, Dodge, GMC Toyota, Kia and other popular assemblies sold.
SUV and pickup truck sales have increased over the past two decades. Millions of these vehicles have been sold and remain in use for commercial and non-commercial use. One of the integral parts of these vehicles is a transfer case. It is this case that helps supply the power and gear ratios required for front and rear differentials.
These parts can be expensive to replace when purchasing from an automotive dealership. The new price drops online for all inventory is one way now offered by this company for customers to save money.
The TransferCasesforSale.com website was created in the middle of 2012 after years of success of this company selling offline. The new features that have been added to this website over the past 12 months has resulted in increased distribution and sales. There are now hundreds of pages added online to provide helpful information during the price research process. The coding and development of a new price distribution tool was put in place by this company for customer benefit.
The price changes now provided for customers apply to the gasoline and to the diesel assemblies inventory. The diesel units have been upgraded this year to include different inventory from top automakers. The Duramax brand has been included as one way to help customers locate these hard to find units.
The news announcement for the integration of this diesel series can be read online at http://www.prweb.com/releases/used-duramax-transfercase/transfer-cases-for-sale/prweb10365287.htm.
The incentive created shortly after this company launched online was an offer for free shipping. The success of this freight offer has helped the elimination of shipping costs become a permanent fixture for sales. The no cost shipment policy remains in effect for all sales.
About Transfer Cases for Sale
The Transfer Cases for Sale company is a leading supplier of preowned refurbished case assemblies. This company opens up its sales to vehicle owners and companies purchasing for trade purposes. The discounts now applied to the total inventory are designed to offer the value customers deserve. The Transfer Cases for Sale company includes protection for all parts the form of warranty coverage. This coverage is available for no extra cost is one additional measure to provide higher value to customers purchasing case assembly replacement units online.