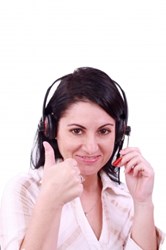 New website pages are added each day that represent portions of the in stock inventory.
Jackson, Mississippi (PRWEB) November 21, 2012
TransferCasesforSale.com announces a new and improved way to receive pricing for its in stock transfer case assemblies. This retailer has built and installed a new online quotation system that is active immediately. This quote system is helping to expedite the delivery of prices to customers that do not have time to call for a quote or are price checking to compare in stock versions. This new quote form can be found at http://www.transfercasesforsale.com and is available 365 days a year.
The preowned automotive parts industry is one that rarely receives press although its sales are important. The majority of used vehicles that are sold in the United States have been serviced or will need service within 2 years according to research.
Parts buyers that search online can be confronted with various types of used parts for sale. One way that the Transfer Cases for Sale company is providing customer assurance is through several rounds of testing.
Mechanical inspections are now part of the testing that is provided before sales are made at TransferCasesforSale.com. These tests are used to locate potential problems with gears, couplers or other internal parts that are essential in correct operation of 4-wheel drive vehicles.
Trained mechanics complete these tests and this testing is now available for used and rebuilt assemblies. This new testing is designed to improve the final output of what is sold.
Replacements of integral drive train assemblies parts is usually designated to certified mechanics that work in body shops or for automotive dealerships. Due to the high cost of new components, some vehicle owners prefer to have used or rebuilt parts installed.
These parts can be purchased from some retailers at discount pricing online. The Transfer Cases for Sale company is one example of a retailer that offers discounted prices below the MSRP.
Recent measures have taken place on the TransferCasesforSale.com website to help streamline customer ordering and information before sales are processed. New website pages are added each day that represent portions of the in stock inventory.
These new pages provide helpful information that is more detailed than standard OEM stock descriptions of transfer case assemblies. This new online information is offered to help those shopping online compared with obtaining information through toll free phone calls.
Automotive mechanics, vehicle owners or warranty service centers that purchase transfer cases online could benefit from the new quote system constructed at the TransferCasesforSale.com website.
This new system is providing a helpful way to receive pricing any day of the week without requiring any personal information to be exchanged in advance. This system can be accessed at http://www.transfercasesforsale.com/transfer-cases.
About Transfer Cases for Sale
The Transfer Cases for Sale company was launched online in 2009. Since this time period, sales have grown annually due in part to smart pricing strategies and inventory building. The sales of transfer cases to the public as well as to the trade industry has helped the Transfer Cases for Sale company to reach both sides of the automotive industry. New innovations like free shipping and in-depth testing have helped the the customers of this company to save money for online and offline purchases. The Transfer Cases for Sale company stocks both foreign and domestic assemblies for sale.