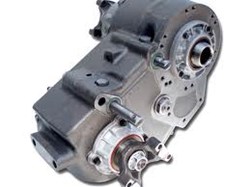 The preowned units that are now offered are inspected and certified by mechanics.
Midland, Texas (PRWEB) December 09, 2012
The cost to send an auto part across state lines can be one of the hidden expenses that buyers do not expect. One retailer is helping to relieve buyers from paying for high shipping charges imposed by freight companies. All domestic shipments in the 48 continental states for a transfer case are now free of charge at the http://www.transfercasesforsale.com company. This new policy applies to all in stock inventory and is expected to remain in effect permanently.
Passenger cars and some trucks do not have 4x4 or all-wheel drive capability. These vehicles are either front or rear-wheel drive and are controlled independently.
Automakers that produce 4x4 vehicles require one unique element to engage traction in all of the tires and these elements are transfer cases. These important parts can break down or wear out and often do so without warning according to ASE mechanic guides.
The case assembly units that are now shipped for free online and offline are offered in used or rebuilt editions. The Transfer Cases for Sale company is one of the only dealers selling on the Internet that has the capability to provide both styles. The preowned units that are now offered are inspected and certified by mechanics. Assemblies that are now rebuilt go through a separate reconditioning process.
New inventory upgrades have been added to the company inventory in time for the announcement of free shipping. The Ford Motor Company, General Motors and Chrysler Corporation inventory now offered represents one of the largest selections to buyers online. The OEM and aftermarket case assemblies that are now stocked and sent out for free come complete with a company warranty policy.
This new TransferCasesforSale.com warranty is designed to cover the parts as well as any labor that has been put into each part to ensure its condition is reliable. These new measures are in place to provide the security and assurance that is not often found with some that sell used automotive parts to buyers online.
The no cost shipment offer was tested in the fall of the year and the original announcement can be found at this link http://www.prweb.com/releases/used-ford-transfer-cases/for-sale-shipped-free/prweb9837656.htm, These innovations are expected to help grow sales in new markets around the U.S. that have a shortage of these parts available for direct sale.
About Transfer Cases for Sale Company
The Transfer Cases for Sale Company first launched its website in 2009 and redesigned it to better serve its customers in 2012. The complete line of domestic and foreign case assemblies that customers expect are on hand daily in the main warehouse of this used and rebuilt parts dealer. The Transfer Cases for Sale business policies put in place help to provide alternatives to those that search for high quality parts. Through inspections, rebuilds, warranties and other offers this company has grown its annual sales.