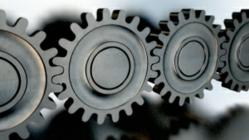 We know that quality is one of the deciding factors that salvage owners, mechanics and average people are concerned about when shopping for a used transfer case.
Dallas, Texas (PRWEB) June 16, 2012
Buying transfer cases for sale online is one of the ways that consumers, body shops and salvage yards find current and late model transfer case assemblies. A new retailer, http://www.transfercasesforsale.com, launched its website in March and has brought its large inventory online. Several changes have already been offered to customers that use this website to find transfer cases from every major automaker. One of the new features includes instant online quotes plus the cost of shipping. This reduces the time required to obtain a price quote for easier comparisons with competing companies. TransferCasesforSale.com now has a full-time staff of call center associates that assist customers that call its toll free number with transfer case questions or that make purchases completely online.
Sales of four-wheel drive vehicles have steadily increased in production and in sales since the auto industry restructuring in 2009. Ford, Chevrolet, Dodge and Toyota have all reported boosts in sales due largely in part to better fuel economy for V6 engines. The EPA regulations that the Obama Administration has put in place demand that automakers improve fuel efficiency to 35 mpg at minimum for each vehicle sold in the United States by 2020. A transfer case plays a large role in 4WD vehicles and finding a quality drive train unit used can be challenging. "We get the opportunity to tell customers about our large inventory and explain the condition of our transfer cases for sale each day," said Craig Whitcomb, Marketing Director for TransferCasesforSale.com. "We know that quality is one of the deciding factors that salvage owners, mechanics and average people are concerned about when shopping for a used transfer case," added Whitcomb.
Auto auctions are one place that consumers and small dealerships can use to find a used car, truck or SUV. Many of the vehicles that are sold in these auctions are not evaluated by a mechanic prior to sale. Someone that purchases a four-wheel drive truck or SUV from an auction could find that the transfer case is one of the first components that can fail without a warning. The drive train depends on the engine, transmission and transfer case working together to control the all-wheel and four-wheel drive. The new online offerings from http://www.transfercasesforsale.com/ford-f150-transfer-case are designed to be a low cost alternative to purchasing transfer cases at retail prices from distributors or auto parts supply stores.
About TransferCasesforSale.com
As a trusted seller of used and rebuilt transfer cases online, TransferCasesforSale.com has partnerships with wholesalers and distributors that are able to provide quality drive train parts and accessories. A unique method of delivering online quotes in seconds and a strong customer service team has helped TransferCasesforSale.com find its niche online among auto parts and secondary parts dealers. First started in 2010, this transfer case company moved from a small warehouse to a 100,000 square foot facility in 2011 to keep up with the rising demand for used and rebuilt transfer cases from Ford, Chevy, Dodge and Toyota.