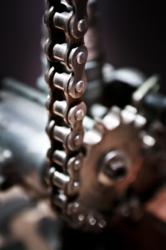 We have built our offline business through establishing customer relationships and offering what we believe to be a lower that average price.
Detroit, Michican (PRWEB) May 17, 2012
Transfer case buyers that purchase Chevy, Dodge and Jeep drive train products now have the ability to add a new website to their arsenal of contacts. The transfer case retailer, http://www.transfercasesforsale.com, is making its selection of quality rebuilt transfer cases for direct sale to the public through its new website. Traditional dealers sell only to mechanics or automotive body shops and often pass along special dealer pricing. Instead of purchasing a new or used drive train unit, consumers can now purchase a rebuilt unit for an affordable price. The long-term goal of this new offering is to foster new competition in the automotive industry between dealers, retailers and the general public.
Online sales of auto parts have grow consistently over the last decade. Popular auction-based websites like eBay and Beezid are often frequented by buyers trying to save money when purchasing used automotive parts. Delicate parts like a transmission, transfer case and complete engine are often sold by dealerships that have built ecommerce websites. A complaint that is shared by many average drivers that go through the purchase process is the higher than average pricing.
Retailers like Amazon or Target are infamous for discounting prices below standard MSRP. This type of discounted pricing structure does not always translate well to the automotive industry. "We have built our offline business through establishing customer relationships and offering what we believe to be a lower that average price," said Raymond Miller, Sales Consultant for TransferCasesforSale.com. "We are excited to make our offline inventory and services available on the Internet," Miller added.
Sales in the auto industry of 4x4 vehicles have continued to climb since the automotive slump in 2008. Ford, Chevrolet and Chrysler have all reported publicly about the design and development of better fuel economy V6 and V8 engines. A transfer case is a core component of a FWD vehicle and works in conjunction with the transmission. The gear ratios inside of the drive train units work best when computer tested and aligned. This can be accomplished through the remanufacturing process and is one of the main services of http://www.transfercasesforsale.com. Consumers searching for an alternative to paying dealer pricing will likely continue exploring the retailers that offer cost saving alternatives on secondary drive train parts market.
About TransferCasesforSale.com
A new warehouse expansion and technology upgrade has helped to turn the corner for this rebuilt transfer case company in 2012. As a leading offline supplier of rebuilding and remanufacturing services, this 21st century company has made its mark on the automotive industry and is now taking its core values and services to the online community. A staff of expert mechanics, customer service agents and dedicated freight team have helped to increase the sales of rebuilt transfer cases from Chevy, Dodge, Jeep and Ford in the U.S. and abroad. A lower than average price strategy, compression tested rebuilds and fast shipping is what customers can expect from this automaker approved retailer.