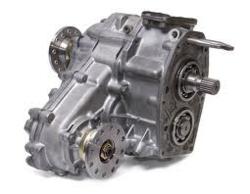 The transfer case remains an essential unit for SUV owners and the discounted pricing online now reflects better cost saving options.
Minneapolis, Minnesota (PRWEB) May 19, 2013
The sales of SUV vehicles in North America remains strong for most automakers. The domestic and foreign 4x4 vehicles that are now produced have helped to provide options for buyers compared with average pickup trucks. The TransferCasesforSale.com company is a leading seller of drive train parts online and is now helping vehicle owners to maintain SUVs by marking down its transfer cases for SUVs. These case assemblies are offered in rebuilt and preowned condition to provide more choices for buyers seeking a replacement. The cases in stock can be viewed online at http://www.transfercasesforsale.com/transfer-cases.
Four-wheel drive vehicles depend on a series of parts to ensure that off-road use is possible. The creation of the drive train system includes complex components that work together to provide independent front and rear traction. The transfer case remains an essential unit for SUV owners and the discounted pricing online now reflects better cost saving options.
The better selection in inventory and current expedited shipments are two ways that the Transfer Cases for Sale Co. has used to increase the network of buyers using this company as a supplier.
Company upgrades have taken place to the website to make it faster and easier to use. The addition of customized parts pages online has helped to inform the buying public of the parts quality before sales are arranged. This resourceful information now includes ways that can be used to access the company price database. A quote tool was installed recently that provides customer access to the pricing for each in stock unit. The foreign and domestic transfer cases on sale in the company inventory can be priced using this new tool. The company toll-free number exists to provide offline information directly to buyers.
The new policies for warranty protection for each part sold were established earlier this year. An announcement was made online at http://www.prweb.com/releases/used-4x4-transfer-cases/transfer-cases-for-sale/prweb10341130.htm to provide the data that buyers need to feel more confident about buying the used or rebuilt editions sold. The warranty policies announced have been expanded through the current year to provide an extended amount of coverage time for buyers. These policies and other company changes have helped build a better resource to find replacement 4x4 parts online.
About TransferCasesforSale.com
The TransferCasesforSale.com company is helping to change the way that customers find parts and pricing online. The developments made by this company now include a virtual quote system for online use. This new system supplies company pricing for any in stock parts. The inclusion of more informational website pages has helped to create a better online resource center for buyers. The TransferCasesforSale.com company now warranties all of its inventory against parts breakdown and other issues. The expanded shipment incentives that are now offered and the continuous inventory upgrades are helping to build more confidence with consumers in the company inventory for sale.