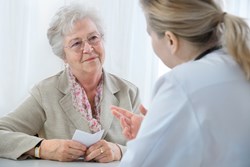 Scottsdale, Arizona (PRWEB) January 13, 2014
Health BI, the leading vendor of Transitional Care Management software, has introduced an automated enterprise solution (HealthCollaborate™ Primary Care Connect) that transitions patient care from hospital to primary care setting after a discharge.
Utilizing powerful technology, tools and processes, HealthCollaborate™ PCC identifies patients at the point of hospital admission and executes all necessary tasks to complete a primary care office visit after the discharge.
The solution can save millions of dollars in unnecessary hospital readmissions and improve the care and health of patients with chronic diseases.
"Data shows that connecting patients with primary care physicians following a hospital discharge can reduce readmissions and improve patient outcomes. However, this task is often done manually and is not scalable. HealthCollaborate™ PCC is designed to bring together all necessary data, workflows and gadgets to quickly engage patients with their primary care providers with minimum impact on the day-to-day operation," said, Mack Baniameri, CEO of Health BI.
Medicare reports spending $17.8 billion a year on patients whose return to hospitals could have been avoided. The cost increases drastically for commercial payers.
Health BI was created by a team of Health IT Innovators and physicians to bring together all necessary tools and processes for seamless interdisciplinary collaborative care delivery. Health BI's HealthCollaborate™ Care Transition Management Application is an enterprise solution that empowers healthcare providers and Health Plans to coordinate, manage and monitor transition of care for patients from hospitals to multiple post-acute care settings.