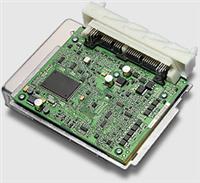 Units from both Ford and Chevy are now found in the company inventory and are part of a new expansion.
Thousand Oaks, California (PRWEB) June 02, 2013
The automotive industry has benefited from the use of digital technologies like sensors and modules. These components are now found in most cars although finding replacements is not always easy for buyers. The AutoProsUSA.com company is now supplying transmission control modules in preowned condition to help buyers find a better inventory to purchase. These modules are offered at a discount price as an incentive for using this company as an online parts resource. The stock of modules and current pricing can be found at http://autoprosusa.com/transmission-control-modules-for-sale. These modules are designed for placement into import and domestic vehicles.
Automobiles produced after 1988 are fitted with digital control modules. These are used as on board technologies that help to regulate certain parts of vehicle operation. The use of transmission modules is now one way that some automakers are using to help with shifting and gearing when vehicles are in operation.
Because these components can be damaged or fail without warning, locating a cost effective unit is one need that many preowned vehicle owners share. The module inventory now offered for sale online is now opening up better buying opportunities for mechanics and owners of vehicles.
The AutoProsUSA.com company has installed new tools on its website that directly benefit parts buyers. The addition of hundreds of company supplied pages are helping to educate buyers about parts quality and other information crucial to expediting the ordering process. These pages are in combination with the parts quote system now in use to provide the most updated company pricing in the database.
Thousands of parts can now be quoted using this new tool. This has lessened the amount of phone calls required by customers prior to a parts purchase. These tools have streamlined the parts research for online buyers of secondary market parts and accessories for vehicles.
The transmission control module inventory inclusions are in relation to the transmission inventory upgrades this year. Units from both Ford and Chevy are now found in the company inventory and are part of a new expansion. The new release at http://www.prweb.com/releases/4l60e-transmissions/used-transmissions-sale/prweb10701883.htm is the first announcement made for the 4L60E edition. The same discounts apply to the control modules that are offered in the actual gearbox inventory that is posted in the company database. The inclusion of these transmissions is helping to build the complete inventory of preowned parts now for sale online.
About AutoProsUSA.com
The AutoProsUSA.com company is now a leading resource on the Internet for secondary market parts and accessories sold at discount prices. This company employs parts specialists who provide both online and offline customer service to buyers in all parts of North America. The parts that exist in the company database are supplied by trusted companies that currently offer higher quality replacement components. The AutoProsUSA.com company provides immediate access to the inventory listed in its database to ensure all buyers can choose late model or hard to locate auto parts in foreign and domestic builds.