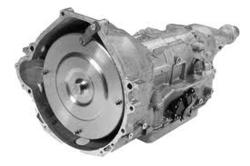 We provide a winning combination of value, performance and a lower price to these dealers to help reduce the cost of swaps and replacements.
Chicago, IL (PRWEB) June 23, 2012
Transmissions are purchased online each and every day by automotive dealerships, average people and salvage dealers to be used as direct replacements or swaps. Just like a vehicle engine, a transmission is one of the integral parts to providing torque to propel a vehicle in every reachable gear. When a transmission goes bad, it could be a difficult task to find one considering the complete parts are rarely ever sold in chain automotive parts supply stores. http://www.gottransmissions.com/chevy-transmissions.html has updated its pricing for cheap transmissions sold from its website. This special pricing is expected to remain for the next several months as an incentive for salvage yards and junkyards to increase their inventory sizes of manual and automatic transmissions for sale.
Ford, Chevrolet, Dodge, Toyota and Honda have all built U.S. transmission plants or outsource the building of transmissions. This testing and development for automakers is what helps to verify flaws in transmissions or help give praise for transmissions that work superbly before installation in new cars, SUVs or pickup trucks. A used car or truck that has a faulty or slipping transmission might not be worth the investment to have a new gearbox installed. The option of used transmissions is one that many people appreciate and typically buy these second hand transmissions from junkyards or body shops. "Probably half of our current customer base works at or ships to the salvage or junkyard industry," said Marion Timmons, Transmission Acquisition Director for GotTransmissions.com. "We provide a winning combination of value, performance and a lower price to these dealers to help reduce the cost of swaps and replacements," Timmons added.
Transmissions that are manufactured in newer vehicles today are much different from the ones made just 20 years ago. The manual gearboxes that were controlled with springs and couplers have been replaced by electronic shift technology and overdrive components. Some mechanics around the country do not have the tools or equipment to diagnose digital problems or errors in these transmissions. The expensive of fixing a transmission with digital components could be an expensive repair. Companies like GotTransmissions.com that have built a reputation for selling used and rebuilt transmissions online can be a valuable resource for anyone to use when seeking a replacement transmission online. The new lower pricing by http://www.gottransmissions.com/dodge-transmissions.html includes free shipping to anywhere in the continental U.S.
About Got Transmissions
What started as a small local company has quickly expanded into a national business. GotTransmissions.com now boasts over a 100,000 square foot warehouse that holds every make and model transmission from some of the largest automakers in the world. Ford, Chevy, Dodge, Toyota, Honda and Chrysler transmissions are crated and shipped each day right from a single location. The first quarter of 2012 has been exceptionally good for GotTransmissions.com and the new pricing arrangement for cheap transmissions is expected to increase sales for the 3rd quarter of 2012 in time for the holiday season.