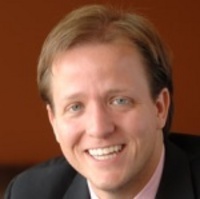 All of this is calculated to pressure families to settle quickly and cheaply.
Houston, Texas (PRWEB) October 29, 2010
Houston maritime attorney Kurt Arnold claims that Transocean Ltd. is trying to force workers injured in last April's Deepwater Horizon oil rig disaster to settle their claims.
In a September 24 letter, the company offered to pay the injured oil rig workers six months' salary in exchange for releasing their claims. Three weeks later, on October 15, the company filed a one-sentence court document (U.S. District Court, Eastern District of Louisiana, C.A. No. 2:10-mdl-02179), saying that "in certain circumstances" it would cease paying full wages and benefits to employees by December 15.
"All of this is calculated to pressure families to settle quickly and cheaply," says Arnold, a partner and maritime injury lawyer with Arnold & Itkin LLP, which is representing about 25 of the injured Transocean workers. "Unfortunately, this is just the latest example of the company's mistreatment of their workers."
Edward F. Kohnke, a Transocean lawyer, told Bloomberg News that the company has not determined when it will cease paying salaries for which workers.
"Transocean has been generous in not requiring these employees to go back to work," Kohnke said. "I think it is an effort to put people on notice that this gratuitousness does end at some point. It's a way of forcing a resolution."
Larry Mills, the human resources division manager for Transocean Deepwater Drilling, Inc., signed the September 24 letter to the injured Transocean workers, sent just five months after the explosion and fire aboard the Deepwater Horizon oil rig killed 11 of their co-workers and triggered the massive BP oil spill in the Gulf of Mexico.
"If you have not been able to return to work, we want you to know that we are thinking of you and your welfare," Mills wrote.
The company stated that, after November 1, 2010, the company would continue providing maintenance and cure benefits that the workers were currently receiving. According to Arnold, that would amount to roughly $375 every two weeks, plus reimbursement of approved medical expenses.
"That works out to little more than $25 per day," Arnold says. "Keep in mind that some of these workers had been earning $10,000 to $15,000 a month before this explosion occurred. As a result of this terrible incident, many of these workers have been left with injuries that have required surgery, lengthy rehabilitation and rendered them physically unable to return to work."
The letter offered to pay the injured offshore workers a lump sum equivalent to six months of their gross monthly salaries (excluding factors such as market premium and travel pay) in exchange for executing a release.
"Whether you choose to accept the payment and sign the release is your decision and your decision alone," the letter states. "Your continued and future employment with Transocean will not be affected by your decision. We simply want you to know that we appreciate your efforts."
Jason Itkin, also a partner and maritime accident lawyer with Arnold & Itkin LLP, joined Arnold in criticizing the letter and Transocean's approach to its workers in the aftermath of the Deepwater Horizon disaster.
"This does not show any appreciation at all for the economic loss, physical pain and emotional suffering these workers have endured over the last six months," Itkin says.
According to the letter, the settlement offer would remain available to the injured oil rig workers through December 31, 2010.
About Arnold & Itkin LLP
The maritime accident lawyers at Arnold & Itkin LLP, a personal injury law firm based in Houston, Texas, understand the complexities and legalities of maritime law and have a successful track record of verdicts and settlements in favor of maritime workers. The law firm provides legal guidance on all aspects of maritime law and the benefits offshore workers are entitled to under the Jones Act, the Death on the High Seas Act, the principle of maintenance and cure, or the Longshore and Harbor Workers' Compensation Act.
Arnold & Itkin LLP handles maritime claims at port cities along the Gulf Coast in Texas, Louisiana, Mississippi and Alabama. The firm can be contacted toll free at (866) 222-2606 or through its website.
# # #