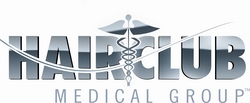 Los Angeles, CA (PRWEB) February 28, 2012
Hair Club®, North America's largest provider of all proven hair restoration services, today announces the appointment of hair transplant physician, Dr. Roberto Sandoval, M.D., to their medical group. Based in Los Angeles, Sandoval will perform hair transplant procedures at a number of Hair Club® locations in Southern California and Fresno.
Dr. Sandoval is a graduate of UC Berkley/UCLA with an M.D. from the University of Illinois at Urbana-Champaign. He began his surgical career following a residency at Martin-Luther King-Drew/UCLA Medical Center, Emergency Medicine. Dr. Sandoval brings a unique passion to his surgical practice, personally understanding the positive impact of hair restoration on one's confidence and self-esteem. His interest in hair transplantation surgeries was sparked by his personal experience with hair loss and his own hair restoration through hair transplant procedures.
Dr. Sandoval is board-certified by the American Board of Emergency Medicine and a member of several leading medical associations, including the California Medical Association, Orange County Medical Association, American College of Emergency Physicians and is pending membership to the International Society of Hair Restoration Surgeons. Dr. Sandoval will be providing hair loss consultations in both English and Spanish.
ABOUT HAIR CLUB®:
Founded in 1976 by Sy Sperling, Hair Club® is the leader in hair restoration and the largest company in the industry offering all proven hair loss solutions. Hair Club® has granted more than 500,000 men, women, and children an experience that truly changed their lives. Today, Hair Club® has 97 locations throughout the United States, Canada, and Puerto Rico and is a wholly-owned subsidiary of Minneapolis-based Regis Corp, the largest hair salon operator in the world. Regis brands include: Jean-Louis David, Vidal Sassoon, Supercuts, Mastercuts and many more.
ABOUT HAIR CLUB MEDICAL GROUP®:
Hair Club Medical Group® is a network of hair transplant physicians throughout more than 25 states whose practices are managed by Hair Club®. Only an experienced physician can determine if a patient is a candidate for a hair transplant procedure.
###