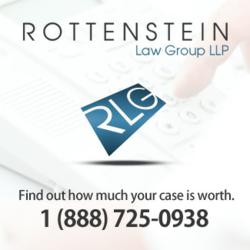 The explanted transvaginal mesh could help plaintiffs win their cases.
(PRWEB) June 19, 2013
Transvaginal mesh lawsuits are moving along in the New Jersey state multicounty litigation matter. A May 31 order addressed how to handle evidence in the C.R. Bard lawsuits, specifically focusing on how to preserve and test samples and device components removed from patients. The Rottenstein Law Group LLP maintains a transvaginal mesh informational website, complete with news about the device and a guide on how to file a lawsuit.
Plaintiffs are to obtain the samples from the medical facilities that currently hold them and are to maintain them to keep their integrity, according to court documents in In Re Pelvic Mesh/Bard Litigation, No. L-6339-10 (Superior Court of New Jersey-Law Division, Atlantic County).* This order applies to the first round of bellwether trials in the MCL.
"It is important that this evidence is handled properly," said Rochelle Rottenstein, principal of the Rottenstein Law Group LLP. "The explanted transvaginal mesh could help plaintiffs win their cases."
The plaintiffs are filing lawsuits alleging that their transvaginal mesh implants have caused them to suffer serious side effects, including erosion, bleeding, pain and infection. The mesh was designed to treat female Stress Urinary Incontinence and Pelvic Organ Prolapse.
The Rottenstein Law Group LLP encourages those who are interested in more information on transvaginal mesh lawsuits to visit its website to download a free informational brochure.
For the latest news on defective medications and medical devices and related lawsuits, visit the Rottenstein Law Group LLP's Injury Lawyer Newswire at injurylawyernewswire.com. Readers can subscribe to the news site's stories and videos to stay on top of personal injury news.
*http://www.judiciary.state.nj.us/mass-tort/pelvicmesh/bard/cnsnt-presrv-test-samples.pdf
About THE ROTTENSTEIN LAW GROUP LLP
The Rottenstein Law Group LLP is a New York-based firm that represents clients nationwide in mass tort actions. The firm was founded by Rochelle Rottenstein, who has more than two decades of experience as a lawyer, to represent clients hurt by defective medical devices and medications. (Attorney advertising. Prior results do not guarantee a similar outcome.)
Contact:
The Rottenstein Law Group LLP
Rochelle Rottenstein, Esq.
321 W. 44th Street
# 804
New York NY 10036
(212) 933-9500 (office phone)
(212) 933-9980 (facsimile)
rochelle (at) rotlaw (dot) com
###