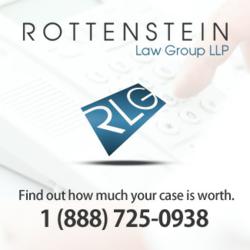 (PRWEB) June 21, 2013
The Rottenstein Law Group LLP, a law firm that represents hundreds of transvaginal mesh claimants, is encouraged by a Bloomberg news article* reporting that Endo Health Solutions will pay $55 million to an undisclosed number of plaintiffs who have filed lawsuits alleging they suffered serious injuries from the company's transvaginal mesh products.
Endo Health disclosed the settlement in a recent Securities and Exchange Commission filing, according to a June 20 Bloomberg article, "Endo Health Unit Pays $55 Million in Vaginal Mesh Accord." The company did not disclose which or how many transvaginal mesh lawsuits will be dropped as a result of its $55 million payout, but Bloomberg reports that the settlement resolves claims filed by a small group of plaintiffs' lawyers representing women who filed cases both in federal and state courts. The settlement doesn't affect the majority of about 5,000 vaginal-mesh suits filed against Endo and its subsidiaries that have been consolidated for pre-trial proceedings (MDL-2325, U.S. District Court for the Southern District of West Virginia).
The Rottenstein Law Group LLP maintains a page at its Vaginal Mesh Lawsuits Center that provides a free informational brochure on transvaginal mesh side effects and how to purse filing a lawsuit.
*bloomberg.com/news/2013-06-21/endo-health-unit-pays-55-million-in-vaginal-mesh-accord.html
For the latest news on defective medications and medical devices and related lawsuits, visit the Rottenstein Law Group LLP's Injury Lawyer Newswire at injurylawyernewswire.com. Readers can subscribe to the news site's stories and videos to stay on top of personal injury news.
About THE ROTTENSTEIN LAW GROUP LLP
The Rottenstein Law Group LLP is a New York-based firm that represents clients nationwide in mass tort actions. The firm was founded by Rochelle Rottenstein, who has more than two decades of experience as a lawyer, to represent clients hurt by defective medical devices and medications. (Attorney advertising. Prior results do not guarantee a similar outcome.)
Contact:
The Rottenstein Law Group LLP
Rochelle Rottenstein, Esq.
321 W. 44th Street
# 804
New York NY 10036
(212) 933-9500 (office phone)
(212) 933-9980 (facsimile)
rochelle (at) rotlaw (dot) com