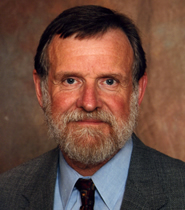 If clinical studies had been required, these issues may have come to light much sooner for patients who now must endure the painful consequences.
(PRWEB) September 16, 2011
One of the country's leading advocates for women suffering from transvaginal surgical mesh injuries says that a U.S. Food and Drug Administration panel's plan to require pre-market clinical studies for new mesh products may help women who have not yet been implanted with these products, but serves to underscore the dangers associated with products that are not required to undergo testing to prove their safety before they are allowed to be implanted in humans.
Georgia defective medical products attorney Henry Garrard III says that thousands of women across the country may have been spared financial losses, physical pain and emotional suffering from serious side effects linked to the transvaginal mesh kits if companies had adequately tested the safety and efficacy of these products before being allowed to put them on the market.
"What's especially troubling is that women have been exposed to the serious health risks of these products despite the fact that, as recognized by the FDA, transvaginal repairs with surgical mesh has not been shown to be any more effective than traditional, non-mesh repairs that do not carry such risks," says Garrard, a senior partner in the Georgia law firm of Blasingame, Burch, Garrard & Ashley, P.C., who has served as lead and liaison counsel in multi-district litigation (MDL) transvaginal surgical mesh cases, including In Re Avaulta Pelvic Support Systems Products Liability Litigation (MDL No. 2187, U.S. District Court, Southern District of West Virginia).
For several years, surgical mesh products that are used to treat conditions such as pelvic organ prolapse (POP) and stress urinary incontinence (SUI) have reached the market under the FDA's 510(k) process. This process does not require pre-market clinical studies to show that the device is safe and effective. Instead, the medical device companies must simply show the product is "substantially equivalent" to a medical product currently on the market.
According to the Wall Street Journal, the FDA advisory panel recommended last week that the transvaginal mesh products be placed into the FDA's highest risk category for medical devices, or Class III. That move would require pre-market clinical testing for new mesh products.
Although no final decision has been made by the FDA, the panel also recommended postmarket studies to be conducted regarding mesh products that are currently on the market.
"For too long, medical device companies have put products on the market that feature a type of surgical mesh that has been used to treat hernias in the abdomen, but we've found that this same mesh can cause painful and often life-changing complications when implanted in the female pelvic floor," says Garrard.
"If clinical studies had been required, these issues may have come to light much sooner for patients who now must endure the painful consequences," the Georgia transvaginal mesh lawyer says.
Transvaginal mesh generally consists of synthetic material that is used to reinforce or repair damaged or weakened tissue. In urogynecologic procedures, the surgical mesh is implanted to reinforce the vaginal wall to repair pelvic organ prolapse or to support the urethra to treat incontinence. Companies behind these surgical mesh products include C.R. Bard, Inc., Covidien, plc, American Medical Systems, Boston Scientific Corp. and Johnson & Johnson.
In 2008, the FDA issued a public health notification in which the agency said it had received more than 1,000 reports of complications involving surgical mesh that had been placed through the vagina to treat conditions such as pelvic organ prolapse.
Then, this past July, the FDA issued a safety communication expanding upon its earlier warning. The FDA said it had received 2,874 more reports of complications, which include mesh extrusion through the vagina, pain, infection, bleeding, scarring, pain during sexual intercourse, organ perforation and urinary problems that require additional treatment and hospitalization.
"We're hopeful the FDA will follow the panel's recommendations, and women in the future will be protected from the serious side effects of these transvaginal surgical mesh products," said Josh Wages, a Georgia defective medical products lawyer and partner with Blasingame, Burch, Garrard & Ashley, P.C., who has recently discussed transvaginal mesh litigation at statewide and national legal conferences.
"However, countless women have already been exposed to these complications. They need to seek experienced legal assistance immediately," Wages said. "Because of our extensive investigation and our experience with litigating these claims, our law firm has been uniquely positioned to help many of these women obtain the compensation they deserve."
About Blasingame, Burch, Garrard & Ashley, P.C.
Blasingame, Burch, Garrard & Ashley, P.C., is an Athens, Georgia-based law firm that has been widely recognized for its ethics, skill and professionalism by Martindale-Hubbell®, The Best Lawyers in America, American College of Trial Lawyers, Super Lawyers and Law & Politics Media/Atlanta Magazine. Since 2006, the firm's defective medical device and product liability lawyers have pursued claims involving defective transvaginal mesh products, including handling attorney referrals from co-counsel across the country. For more information, call the firm at (866) 354-3544 or use its online contact form.
###