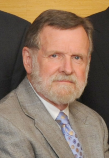 Our goal is to make sure that the women who have suffered injuries from these products are able to seek justice from the manufacturers of these defective devices.
Athens, GA (PRWEB) March 09, 2012
Georgia product liability lawyer Henry G. Garrard III has been a leader in defective transvaginal mesh litigation since 2006. He is currently serving as lead counsel and as a member of the Plaintiffs' Steering Committee in the In re C.R. Bard, Inc. Pelvic Repair Systems Products Liability Litigation now pending before Chief Judge Joseph R. Goodwin in U.S. federal court in the Southern District of West Virginia.
Garrard also successfully moved for the creation of multidistrict litigation cases (MDLs) against three other transvaginal mesh manufacturers: In re American Medical Systems, Inc. (MDL No. 2325), In re Boston Scientific Corp. (MDL No. 2326) and In re Ethicon, Inc. (MDL No. 2327). Those cases have all been transferred to the Southern District of West Virginia.
Still, Garrard has found time in recent weeks to share his knowledge and experience with surgical mesh cases with attorneys from across the U.S.
In February, Garrard gave a presentation regarding the mesh litigation at the Mass Torts Made Perfect seminar in Philadelphia. The following week, Garrard presented at the American Association for Justice (AAJ) Winter Convention in Phoenix. Last week, he discussed transvaginal mesh litigation in an AAJ teleseminar.
Garrard, who also serves as co-chairman of the AAJ's Transvaginal Mesh Litigation Group, is slated to present on developments in this litigation at the Harris Martin MDL Conference in San Diego on March 28.
"Vaginal mesh products have harmed women and their families throughout the country, and really around the world. Lawyers throughout the United States who are beginning to hear from these victims want to learn as much as they can about these cases," said Garrard, managing partner of the Georgia law firm of Blasingame, Burch, Garrard & Ashley, P.C.
"Our law firm has been heavily involved in surgical mesh litigation since 2006, and we have a great deal of experience in this area. We are more than willing to share what we have learned and discuss emerging issues in these cases with our peers in the legal profession who are committed to helping these women in our pursuit of justice," Garrard said.
Transvaginal mesh is a synthetic material implanted in a woman's pelvic region. The mesh is used to reinforce the weakened vaginal wall to repair pelvic organ prolapse (POP), or as support for the urethra or bladder neck for treatment of stress urinary incontinence (SUI). The mesh is also called urogynecologic surgical mesh, pelvic mesh, vaginal mesh or a bladder sling.
Garrard said that interest in the legal community grew after the U.S. Food and Drug Administration (FDA) issued a "Safety Communication" on vaginal mesh products in July 2011.
"According to the FDA, there is inadequate clinical evidence that mesh used transvaginally for POP repair is any more effective than traditional repair," Garrard noted. "In fact, the FDA said that patients implanted with mesh are exposed to risks they would not face in a traditional repair procedure.
"Our firm is working hard right now and cooperating with attorneys across the U.S. in developing these cases," Garrard said. "Our goal is to make sure that the women who have suffered injuries from these products are able to seek justice from the manufacturers of these defective devices."
In the past, Garrard served as lead counsel for the plaintiffs in a MDL involving surgical mesh products, In Re Mentor Corp. ObTape Transobturator Sling Products Liability Litigation (MDL No. 2004, U.S. District Court for the Middle District of Georgia).
In June 2010, after one week of a consolidated jury trial, Garrard and his legal team successfully resolved the claims of the several women that his firm represented in that litigation.
About Blasingame, Burch, Garrard & Ashley, P.C.
Blasingame, Burch, Garrard & Ashley, P.C., is an Athens, Georgia-based law firm that has been widely recognized for its ethics, skill and professionalism by Martindale-Hubbell®, The Best Lawyers in America, American College of Trial Lawyers, Super Lawyers and Law & Politics Media/Atlanta Magazine. Since 2006, the firm's defective medical device and product liability lawyers have pursued claims involving defective transvaginal mesh products, including handling attorney referrals from co-counsel across the country. For more information, call the firm at (866) 354-3544 or use its online contact form.